MVP Shohei Ohtani and Joe Maddon, the Creator of True Two-Way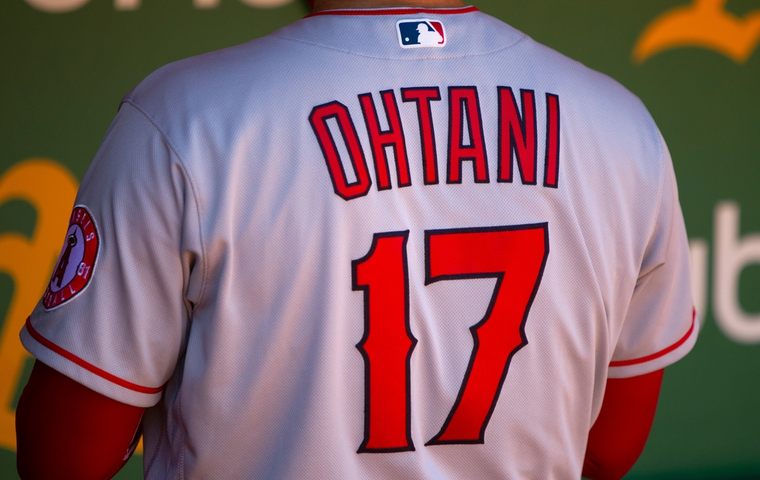 Shohei Ohtani, 27, of the LA Angels was named the 2021 MVP. This is the second feat for a Japanese player since Ichiro won the award 20 years ago. Angels' manager Joe Maddon is said to be influenced by Japanese baseball. This is the full article of "The Man Who Unleashed Shohei Ohtani's Two-Way," by the sports journalist Nobuhiro Saito, which appeared in Japanese in the September 2021 issue of Bungei Shunju.
#1 "The Emotion He Demonstrated; It Was Really Outstanding"
"That's a complete baseball player. He throws 100 mph (161 km/h), hits well over 100 mph and hits it well over 400 feet (122 meters). That's what we're talking about. He just needed the opportunity to do it. Wow, the emotion he demonstrated tonight, it was really outstanding to watch."
On April 4, 2021, after the game against the Chicago White Sox, Angels Manager Joe Maddon, 67, said, looking totally impressed.
Angels pitcher Shohei Ohtani, 27, continues his amazing two-way performance in pitching and batting.
As of July 28, 2021, on the mound, he has five wins and one loss and 3.04 earned run average (ERA). Although he has few wins, his ERA is the second best in the team. At the plate, he has a .276 batting average, 36 home runs , 78 runs batted in (RBI), and leads both National and American Leagues in home runs. He can fully aim for the first Japanese to win the Triple Crown in two categories of home runs and RBI.
True Two-way: Pitching and Batting in the Same Game
Even more astonishing is that this season, Ohtani has continued the "true two-way" style by pitching and batting in the same game. He has also made history by playing "true two-way" in Major League All-Star Game.
The legendary "true two-way" began from the White Sox game mentioned earlier, the fourth game in the season.
This day, Ohtani started as a pitcher and second batter. It was his first time pitching and batting in the same game since coming to Major League four years ago. The American League, where the Angels belong, has the designated hitter (DH) rule, and the pitcher basically does not bat. However, Angels Manager Maddon did not adopt a DH, and let the starting pitcher Ohtani play as the second batter.
And at his first at the bat, Ohtani caught the first ball perfectly and sent a towering homer into the right stand. Since the American League introduced the DH rule in 1973, it was the first home run by a starting pitcher.
The Man Who Unleashed Ohtani's Two-Way
On the mound, he throws a series of 160 km/h (100 mph) straight balls from the first inning, but his wild pitch allows three runs in the fifth inning. He was involved in a collision at the home plate, and was removed from the game. Yet, the unveiling of the true two-way in Major League was enough to send shockwaves.
Manager Maddon was the one who unleashed Ohtani's two-way and understands him better than anyone else.
In the last three years, Ohtani had focused on pitching when he was the pitcher, and when he was not on the mound, he played as a DH.
Circumstances at the team or Maddon's whim was not the reason we finally got to see Ohtani's two-way play in the same game this season.
From the Spring Training game before the season, Maddon had meticulously prepared by drawing a blueprint of Ohtani's two-way.
"No Reason Not to Do It"
At the March 21, 2021 game against San Diego Padres, Ohtani played as the starting pitcher and leadoff hitter. So far in the Spring Training games, he was hitting .600 and pitched in two games, keeping up a good condition for both pitching and batting. So, it was perfect timing to try the two-way.
Ohtani said, "Rather than batting alongside pitching, it's crucial I fulfill my role as the leadoff."
He had two for two, including a hit to center field in his first at-bat. On the mound, he allowed two hits and two runs in four innings and struck out five batters. In the third inning, he beat his own Major record with a 101.9 mph (164 km/h) fastball—an excellent test run before the season.
Before the Padres game, Ohtani had extensive talks with Maddon.
"We've been working towards this moment, where he felt good about where he was at pitching wise," Maddon said. "And of course, he feels good with the swing. Just pop it out there and see what it looks like."
Since becoming the Angels Manager in the 2019 off-season, Maddon has continued to show his willingness in having Ohtani play two-way, saying, "There's no reason not to do it."
He Envisioned Two-Way Player Three Decades Ago
In fact, Maddon had envisioned two-way players for almost three decades.
In 1992, when he was a manager at Angels minor league team, Maddon saw the outstanding athletic ability of the second-round pick rookie, left-hander Deshawn Warren, and tried to persuade the general manager to have him play pitcher and DH as well as outfield.
In Major League baseball during the 1990s, the mainstream was an orthodox baseball with pitchers and fielders specializing in their roles. Although the two-way never realized, since these times, Maddon had been seeking the possibility of two-way players, regardless of the common practice or trend in the baseball world. Without Maddon, Ohtani probably would not have achieved his two-way success.
The unique features of Maddon as a manager are his unconventional thinking, strong trusting relation with the players, and his emphasis on conversation.
"Baseball Is Art" and "Balance Is Crucial"
In his playing career, Maddon joined the Angels as a catcher but never advanced to the Major team. After retiring as a player, he became a coach at the Angels, and worked his way towards a great manager.
At Tampa Bay Devil Rays (now Tampa Bay Rays), the first team he managed, he led the underdog to its first division title in 2008. The team went on and became the American League Champion and appeared in the World Series.
Maddon then became the manager of the Chicago Cubs. In 2016, the team became the National League Champion for the first time in 71 years. Moreover, the Cubs won their first World Series title in 108 years, and Maddon became a great manager by title and deed.
During his time at the Rays and the Cubs, he incorporated innovative strategies by using utility players who can play multiple positions in infield and outfield, and adopting extreme defensive formations based on data. Yet, he also favored the classic tactics of scoring by bunts and steals, calling it "1985 style baseball." So, while respecting tradition, he blends innovative ideas with analytics. Maddon has always said that "baseball is art," and "balance is crucial."
"To be back here and see your name up here is pretty special. I want us to reestablish our own identity here. I want us to play the Angels game…… you have to establish your culture, you have to establish a methodology. This is how we do things here. That's what I'm gonna be all about."
Maddon elaborated on his theory at the Angels introductory press conference in fall 2019.
Ohtani: "A Bit Like Japanese Baseball"
The Angels players also attended the press conference to hear the new manager speak. Ohtani was sitting in the front row, listening to Maddon's words.
On his impression of the speech, Ohtani said, "He seemed full of confidence based on his experience and performance. He has a sense of humor, and I have the impression he's a nice person. There's an atmosphere he'll make baseball exciting."
Ohtani also talked about how he felt about Maddon, when he was later training with him.
"For example, he told me to confirm the basic stuff during practice, such as running at full speed when covering first base. I thought it was a bit like Japanese baseball."
Over 30-Year Friendship with Head Coach Yutaka Sudo
In fact, Maddon has deep ties with Japanese baseball. He has an over-30-year friendship with Yutaka Sudo, 84, who has been a manager at Taiyo Whales (now Yokohama DeNA BayStars), and head coach at Yomiuri Giants and Seibu Lions.
For four consecutive years from 1986, Sudo took the Giant's farm team to the Arizona Fall League. There, his team played repeatedly against the Angels minor team led by Maddon.
Maddon was impressed by the stance of Japanese baseball, practicing hard with diligence, and sticking to the basics. He established a rapport with Sudo, calling each other their best friend. It could be Sudo's influence that Maddon prefers not only the powerful baseball relying on homers, the mainstream at the Majors, but also the baseball using bunts and tricks with emphasis on base running.
---
#2 Art-Inspired Eccentric Style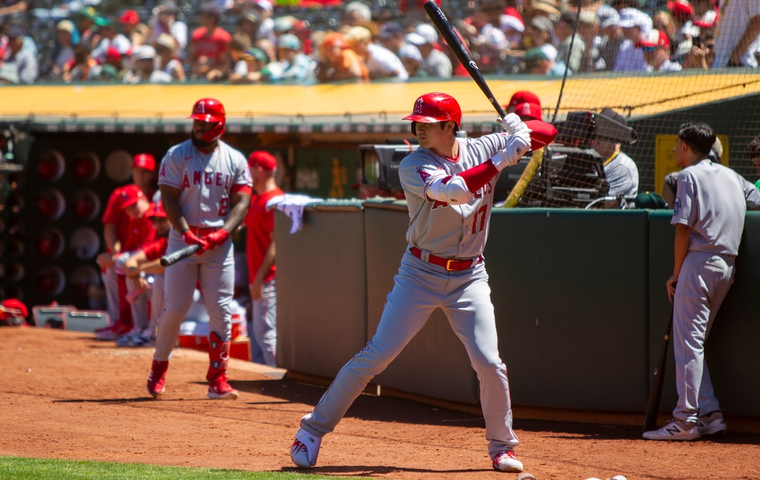 Winning the Manager of the Year Award three times, Maddon has a full track record as a skipper. He also has a unique and attractive personality.
With his signature white beard and black-rimmed glasses or sunglasses, he is quite a dandy. On his days off, he spends time in his camper with his wife, and enjoys wine. When Ohtani blasted a monster homer over the pitcher's eye in the 2021 Spring Training game, the great baseball manager, known as a wine connoisseur, said he wants to put it in a bottle and keep it for at least 10 years.
At the annual Winter Meetings held in Las Vegas during the 2018 off-season, Maddon's unique attire stood out among all the managers of Major League teams.
At the official press conference where 30 team managers spoke, most were in formal suits while Maddon showed up in a black and white varsity-letter-jacket with Salvador Dalí in a catcher's mask printed on the back.
What makes Joe Madden different from the managers before him?
After joining the Angels, Ohtani had three managers, including Maddon. In his first year at the Majors, Angels' skipper was Mike Scioscia, 62, who also managed the U.S. national team at the Tokyo Olympics. In the second year, when Ohtani focused on batting, the manager was Brad Ausmus, 52. Joe Maddon took over in the third year.
True Two-Way Has Some Downsides on Strategic Use of Players
Scioscia used Ohtani by the same schedule as Nippon Ham Fighters, as a pitcher and a batter. However, Ohtani was dropped from the roster with a right elbow injury and pitched in only 10 games. Yet, at the plate, he marked .285 in 104 games. He also hit 22 home runs, tying his career high. During his next season under Ausmus, he focused on batting because of the right elbow injury and finished the season with 18 homers and a .286 batting average in 106 games.
Maddon served as Scioscia's bench coach and his right-hand man at the Angels from 2000 to 2005. The two remain in touch, and there is no doubt Maddon referred to Scioscia's way of using Ohtani.
Maddon has also been the Chicago Cubs manager in the National League where the DH rule does not exist. This experience also inspired him to consider two-way. Even if adopting the true two-way has some downsides in strategic use of the players, Maddon does not mind.
Why Maddon Opposes Introducing the DH Rule
At the game against the Yankees on June 30, 2021, Maddon used Ohtani as the leadoff and pitcher. At the end of the first inning, Ohtani was a wild wreck on the mound and did not last an inning, and was out of the game giving up two hits, walking four, hitting a batter, and allowing seven runs.
Naturally, there would be a big tactical difference between the Yankees using the DH with nine fielders, and the Angels that had the pitcher in the batting order and a pinch hitter for critical occasions.
After the eighth inning, the Yankees were leading 8-4, but the Angels scored seven in the ninth, making an upset win.
Maddon seemed very pleased after this game.
"That's a National League game. I love the National League baseball (with no DH rule). Everybody's a part of that victory. Every bullpen took part in it was part of that victory. So don't tell me it's no fun to watch the pitcher hit," said Maddon.
In recent years, there have been discussions on introducing the DH rule in the National League, but Maddon is opposed to this. He considers the DH rule does not always work positively for baseball and prefers a game with nine players. That is why he is flexible about Ohtani pitching and batting in the same game.
For such unconventional thinking, it is essential to have close communication with the players with an emphasis on conversation.
At the Spring Training, Maddon stressed that communication with Ohtani was most important. He prioritized how Ohtani felt about himself when deciding how to put him in the game.
Maddon says that he needs to make the point entirely clear on how Ohtani feels about his condition; how Ohtani himself feels, what he can do, and after repeated hearings, they will decide; observe him, talk to him, listen, and make the best decision; it is necessary to keep communicating with him.
According to Maddon, although Ohtani's English is improving each year, he basically checks his condition through his interpreter, Ippei Mizuhara.
After the season began, Maddon continued to respect "how Shohei feels." When using him two-way as a pitcher and batter, Maddon first checks Ohtani's willingness and physical condition.
From the 2021 season, Ohtani wears a band on his arm during practice for measuring the burden and accumulated fatigue in his right arm to collect objective data.
Still, Maddon prioritizes conversations with Ohtani over data.
This is because he believes communication, more than analytics, is the critical criterion for making judgements. At the Spring Training game in Arizona, the three of them, including the interpreter Mizuhara, were in a deep talk on the bench for some 20 to 30 minutes.
Every Manager Has His Own Style and Color
Meanwhile, Ohtani also seems willing to hold talks with Maddon in his second year as the manager.
"The managers I've had before were all great, but they each have their own style, their own color. I can't really say just from last year (about Maddon) because there are a lot of things I still don't know, so this year, I'd like to talk a lot with him, and have a good time."
There are several Japanese Major League players who have played under Maddon's management. Akinori Iwamura, 42, a former Tokyo Yakult Swallows player and now the manager at the Fukushima Red Hopes in the Baseball Challenge League, has played at the Rays managed by Maddon, and is familiar with his ideas and personality.
"The door of the manager's office was usually open from those times, and I often got to talk with him there. Us players were also eager to do the baseball he aimed for, so we talked a lot about baseball tactics, like why a hit-and-run was necessary at that scene, or we asked him about the meaning of a strategy. His experience of managing the Rays and the Cubs would be an advantage in the coming years. With Ohtani, I believe he will put him in the roster in various ways and develop his strong points more and more."
Over-40 Minute Enthusiastic Coaching for Sluggish Batting
For Ohtani, who suffered injuries from time to time since he played in Japan, it had been hard to imagine doing a "true two-way" or playing throughout the game when he pitched. When he was the starter, he would basically be away from the games a day before and after, to save his condition as a pitcher. Yet, Maddon, who became the Angels manager in 2020, did away with these conventions.
Maddon said that it is essential to unleash Ohtani's athletic potential, and not be overly concerned about injuries; he does not want to place any training restrictions or guidelines; he wants to talk over with Ohtani and ask how his condition is; and is thinking about various possibilities.
In 2020, Maddon believed in Ohtani's potential despite his failure to show results and encouraged him to continue the two-way style.
"Shohei Ohtani could be one of the best players of this generation given the opportunity," said Maddon. "He can totally do it. He's done it before at the highest level. He's pitched well in Major Leagues. He's swung the bat well in Major Leagues. He just needs to be healthy and have an opportunity. He's blessed. He can do things a lot of people can't."
It is not just Ohtani's talent and performance Maddon praises. He also places a great deal of trust in his sincere attitude toward practice and his cheerful and honest personality. That is why Maddon lets Otani decide for himself.
From this season, Ohtani is allowed to do conditioning on a separate menu from other players. He does not join the pre-game team training for the pitchers, nor does he do outdoor free batting as a hitter. He just does a brief practice in the indoor batting cage.
Now, it is left to Ohtani to decide how, and how long he does the conditioning. However, in the previous year, Maddon had often interfered with how Ohtani practiced.
On August 17, 2020, during a batting slump, Ohtani engaged in an exclusive batting drill at the Angels Stadium, which was quite unusual for him. Maddon watched over and gave advice, gesturing with his hands. His enthusiastic coaching went on for over 40 minutes.
But Ohtani continued to struggle at the plate.
"Don't See Stress Anymore"
Although there were bouts of good batting, they did not last long, and Ohtani was mired in a slump, finishing the season with .197 batting average, 7 homers, and 24 RBI. But Maddon said he did not think about giving up the two-way.
Maddon said, "I have not even thought about that…. I have a lot of faith in him doing both things really well. My focus right now is, 'How do we make this work?' And we're going to make this work with conversations with him."
And in the 2021 season, as he kept up his excellent performance, Ohtani finally attained the "true two-way."
Maddon added that the most important thing is for Ohtani to be responsible for his own career; that he knows better about what he should do, and the stress visible on his face the previous year is no longer there; that Shohei takes on his role and enjoys freedom wholeheartedly; he has proven the two-way is possible multiple times, and that is what Maddon expected of him.
An Unprecedented Outing
Maddon has also helped to realize two-way play at the All-Star Games. By the existing rules, the DH player cannot pitch. But Maddon claimed, "This is what all baseball fans want to see," and talked with the Rays manager Kevin Cash who led the American League, and enabled Ohtani to play as an unprecedented leadoff DH and the starting pitcher.
Fighting along with the players, meeting the fans' expectations, and thinking about the future of baseball.
After the game against the White Sox on April 4, 2021, Maddon said that Ohtani's two-way has a great impact, and it will be an exciting season; the children may want to try the same thing and it is really wonderful; whether it is in the U.S. or anywhere else, it doesn't matter; he just wants baseball fans to see Shohei Ohtani pitch and bat.
At Major League Baseball, boasting 118 years of history, Ohtani and Maddon are presenting the new appeal of two-way baseball.
Maddon sees the 27-year-old player with glee, saying that he smiles a lot lately, and seems to be having a good time.
This is a translation of the Japanese article posted on Bunshun Online on November 20, 2021.