Dirt-Smeared Uniforms: The Tradition Behind Nootbaar's Never-Say-Die Spirit at the WBC
At the World Baseball Classic (WBC) game against South Korea, seeing Samurai Japan's Lars Nootbaar, 25, go for a mighty diving catch on the top of the fifth inning, and sprint tenaciously to second base by outdoing the defense on the bottom of the seventh inning, he must have been nodding, "Yes! This is it!"
The man was So Taguchi, now Orix Buffaloes' outfielder/base coach. He played at Nootbaar's current team, the St. Louis Cardinals, for six years from 2002, and even experienced winning the World Series.
The Cardinals' Tradition: "Get Your Uniform Dirty"
About an hour before the match against South Korea, I got hold of Taguchi as he was leaving the Kyocera Dome Osaka after the Orix Buffaloes opening game. Looking back on the previous day's WBC game against China, he spoke proudly of Nootbaar's performance.
"A St. Louis player is supposed to be like that. There's a tradition for the style of play, and it's a team that tells you to get your uniform dirty. The St. Louis players used to be called the "Gas House Gang," because after a game, everyone's uniforms were covered in dirt."
The Cardinals, dating back to 1882, captured the hearts of the fans as a team of hard-working players. They were called the "Gas House Gang," likened to the workers at the factory producing gas from coal, who were all black from soot at the end of the day.
Aggressive, tenacious, and dedicated performance. These are also what Samurai Japan needs, as it aims to become the world champion. Then, it is no wonder Nootbaar, who embodies them more than anyone else, is loved by the Samurai Japan teammates and the fans.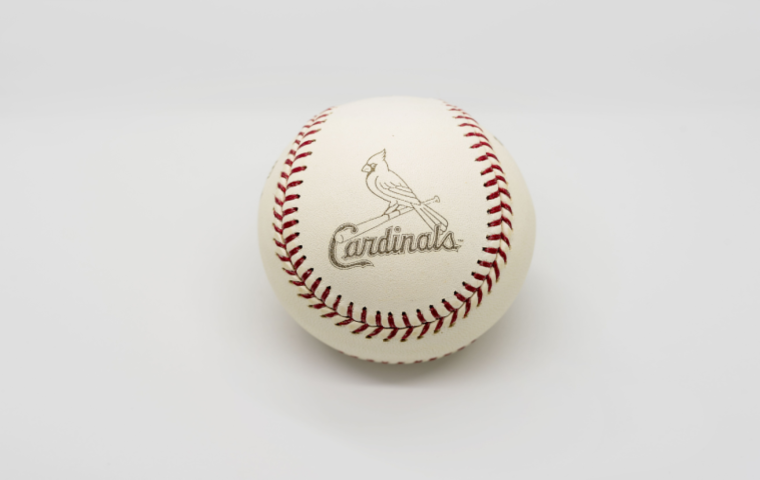 Taguchi met Nootbaar, a member of his former team, the Cardinals, two days before Japan's first WBC game. It was during March 7 practice, when Samurai Japan held a game with Orix at the Kyocera Dome Osaka.
"He came looking for me, like 'Where's Taguchi-san?' So, he knew about me too. It seems my name is still mentioned from time to time over there. But maybe they remember me just because I'm Asian (laughs).
As St. Louis buddies, we exchanged greetings, like, 'Thanks for coming all the way out here,' and talked a bit about the Cardinals. Like, (Alberto) Pujols and Yadi (Yadier Molina) retiring, and it's Adam Wainwright's final season. Ordinary stuff like that.
If we had time, I'd liked to take him out to dinner. It's really a family-like team; once you join, everyone's a family. We can respect each other. When I played there, the former players took real good care of me. Like Lou Brock and Bob Gibson. That's the really nice thing about that team."
"He's a Very Caring Young Man"
When I asked him about Nootbaar's impression, he immediately responded, "A nice guy!"
"He's a really nice guy. A very caring young man, and polite. Maybe because his mother is Japanese, he knows the Japanese way, and I'm impressed. When I asked how he's liking Japan, he said he's enjoying it. Like, 'I'm committed to doing what I can.' He said he came here 10 or so years ago, so it's not his first time in Japan."
It seems he was instantly charmed by this likable player from his former team.
He was in the starting lineup as the lead-off and center fielder. In the first game against China, he hit the first pitch, marking the team's first single. In the game against South Korea with Japan trailing behind at 0-3, he got a clutch hit that launched a counterattack, and let out an aggressive roar that shook the stadium.
With his performance and spirit, Nootbaar continues to spearhead Japan's national team. His hustle play that instantly charmed the fans is the heritage of the Cardinals, deeply ingrained in Nootbaar as a natural thing to do.
This is a translation of the Japanese article posted on March 12, 2023 on the Number Web.