Why Samurai Japan Manager Kuriyama Picked Two Japanese-Origin Players—First Ever for WBC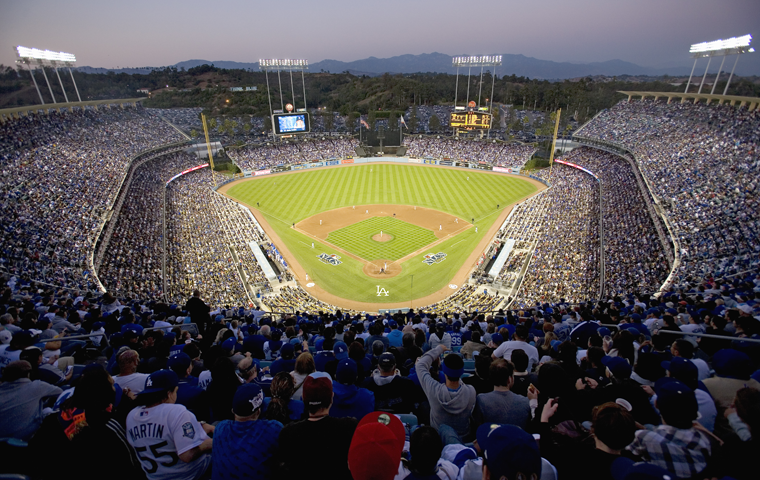 For the World Baseball Classic (WBC) scheduled in March 2023, Samurai Japan pre-registered 50 players in late November 2022. The team selected two players with Japanese origin for the first time—outfielders Lars Nootbaar, 25, of the St. Louis Cardinals and Steven Kwan, 25, of the Cleveland Guardians.
Already, Yu Darvish of the San Diego Padres, Shohei Otani of the Los Angeles Angels, and Seiya Suzuki of the Chicago Cubs have announced they will play for the WBC. Active Japanese MLB players have joined the WBC in the past, but in the previous four tournaments, no U.S. nationals with Japanese ancestry have been selected. Yet, Samurai Japan manager Hideki Kuriyama chose the two players for pre-register with a clear intent, including future potential.
Key Member Nootbaar Plays All Outfield Positions
California-born Nootbaar, who bats left and throws right, joined the Cardinals from the University of Southern California, selected in the eighth round of the 2018 MLB draft. He debuted in the major league in June 2021. In the 2022 season, he appeared in 108 games, and although .228 at bat, he had 14 home runs and 40 RBIs, demonstrating a mighty batting performance. On defense, he had played all the outfield positions, becoming the team's key member.
Kwan: The Man Who Does Not Swing and Miss
Kwan, who hits and throws left, was selected by the Guardians (then Cleveland Indians) from Oregon State University in the fifth round of the 2018 MLB draft and gained the Opening Day roster in 2022. Since his opening debut as a starter, in his 25 appearances at the plate in six games, he saw 116 pitches before he swung and missed, the longest streak out of players who have debuted since 2000. Despite his relatively small build among the Major League players at 175 cm (5' 9"), his adept bat control, reminiscent of Norichika Aoki of the Yakult Swallows, was highly appreciated. From mid-June, he has secured his spot as the leadoff and left fielder. For the season, he played in 147 games, batted .298, hit six home runs, with 52 RBIs, and won the Gold Glove Award. He was also named among the three finalists for the American League Rookie of the Year Award and became a driving force for the Guardians' division title.
Kuriyama's Vision of the "Future Baseball"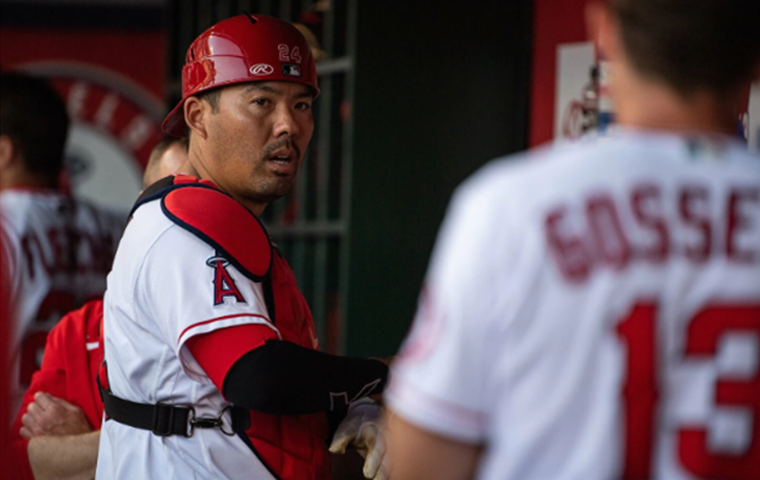 According to Nippon Professional Baseball (NPB) personnel, under current regulations, a player can represent Japan for the WBC if he is eligible for a Japanese passport. So, Nootbaar, whose mother is Japanese, is eligible, while Kwan, whose maternal grandparents are Japanese, is not. Since citizenship laws vary by country, it is tougher to qualify for WBC in Japan than in other countries allowing multiple citizenship. However, the WBC regulation may change in the future, and Kuriyama decided on the two names after much consideration.
"I'm still thinking of them side by side with the Japanese players. In my view, for baseball to develop more and more, I wanted to make the team more global. We're in an age where foreign children born in Japan are playing active roles. I've also taken care of players with such backgrounds, and they are all the same at heart. This time, I've approached five or six players (with Japanese origin) as prospective candidates, and with all of them willing to represent Japan, I made the selection. If these players can contribute to our victory more than the current lineup of Japanese members, then we're playing together with such players. Those committed (to Samurai Japan) should get together, and I thought fans in Japan also needed to see this form of future baseball, so I'm trying to see if it's possible. I hope to make the best team."
Yet, even Nootbaar who qualifies need to clear many issues, such as Miyazaki camp participation in February and insurance for injuries. But Kuriyama is also looking beyond the 2023 WBC. If the eligibility requirements change in the future, players can be selected from a more "global" pool.
Other Candidates Include MVP Winner and Masahiro Tanaka's Right-Hand Man
Besides Nootbaar and Kwan listed in the pre-registration, the eligibility may expand to include active MLB players with Japanese origin, such as outfielder Christian Yelich, 31 (Milwaukee Brewers), winner of the 2018 National League MVP, shortstop Isiah Kiner-Falefa, 27 (New York Yankees), known for his fine fielding, catcher Kyle Higashioka, 32 (New York Yankees), who used to catch Masahiro Tanaka (now with the Rakuten Golden Eagles), and infielder Keston Hiura, 26, Brewers' first-round pick at the 2017 draft.
It is not just the players. We could be seeing people like Okinawa-born Dodgers Manager Dave Roberts with a Japanese mother, former Seattle Mariners manager Don Wakamatsu, or former Angels player Kurt Suzuki, who retired as a player in 2022, joining Samurai Japan as instructors or staff members someday.
For Me, They're All Teammates
While Samurai Japan's mission is to regain the championship it missed in the previous two tournaments, Kuriyama is also envisioning beyond that.
"Going forward, there's a lot of things the baseball community must do, and one of them is, if there's any potential, then we want to select from among those players, because for me, they're all teammates."
"All Samurai Japan" with links to Japan, fighting with the same spirit.
We could say the pre-register of the two players with Japanese roots shows the glimpse of the determination of the skipper and baseball man Kuriyama.
This is a translation of the Japanese article published on the Number Web on December 13, 2022.