First Battle Against Grade-Schooler at 21: How 39-Year-Old B-Girl Ayumi Became World Champ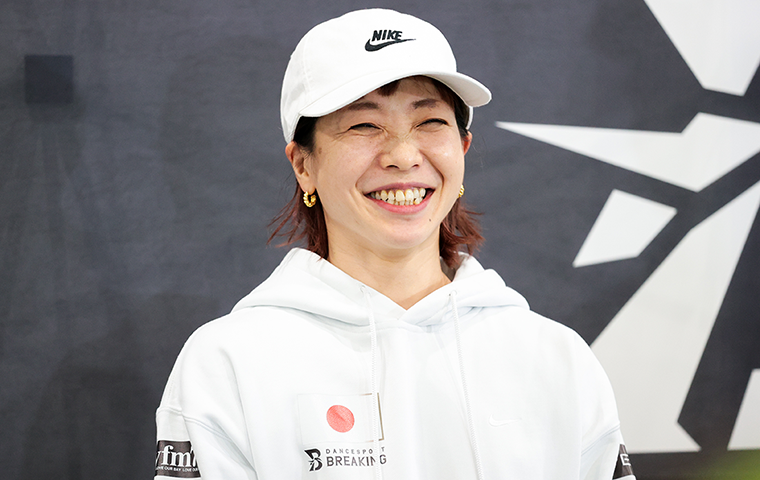 Breaking will make a debut at the Paris 2024 Olympics. Now that it will be a medal event, recognition has spread even among people previously unfamiliar with the sport.
While there are multiple Japanese B-boys and B-Girls active in global competitions, Ayumi Fukushima, known as "Ayumi," comes with a unique background.
As one of the top contenders, the 39-year-old B-Girl has won the WDSF World Breaking Championship in 2021 and the bronze medal in 2022. These days, the young generation, including teens, seem to be the active players. Meanwhile, Ayumi began breaking at 21 and worked her way up to her current status. We interviewed the legendary breaker in her hometown, Kyoto, where she began and still practices for the sport.
"I'm the oldest among the dancers who take part in sporting competitions," says Ayumi in a matter-of-fact way.
She is not just referring to domestic competitions. Despite also being the oldest international contestant, she has continued to pull off solid results, including the World Championship.
Ayumi has a distinct style of continuously generating original moves. What we see there is her unceasing motivation towards breaking. What is behind her devotion and the on-going pursuit for further progress?
Low Level of Physical Ability
Born and raised in Kyoto, Ayumi began taking swimming lessons from three, and was a child who loved to play outdoors.
"But I wasn't good at sports, and I have a low level of physical ability," she says with a smile.
After graduating from high school, she saved up and went to Canada to study. Influenced by her father, she was familiar with Western music and movies and hoped to go to an English-speaking country someday. Her desire became a reality.
"Absolutely Unfulfilling" Days Studying Abroad
"I ran into a solid wall. Like, my days were absolutely unfulfilling."
The biggest factor was the language barrier. Or maybe something else.
"I was too afraid to speak in my incomplete English and had a hard time interacting with the local people."
While she lacked the confidence to communicate, time just went by. The days studying abroad were nothing like what she had imagined.
As she struggled, a year passed. When summer vacation came, Ayumi temporarily returned to Japan. She had turned 21.
During her stay in Kyoto, her older sister took her out to see a breaking competition.
Inability to Do It Makes You Want to Do It
"It's not that the competition had a strong impact on me or anything. I knew about breaking since my sister was doing it. But I had a great time watching it, and I also felt like doing something physical."
She began practicing the following day.
Obviously, it's not that easy at first, which made her all the more eager.
"For example, supporting your body with your hands is something I've never done in my life. I didn't have the strength at all and couldn't do what others can do. But being unable to do it was fun, and I wanted to try again the next day."
The inability to do it made her want to be able to do it, and she was driven toward breaking.
Change in Mindset After a Couple of Years
About a month later, she competed in her first battle.
"My opponent was a grade-school girl. I lost, but I wasn't at a level to feel disappointed."
Then, her mindset gradually changed.
"It was after about a couple of years, when I started having ambitions to show the results of my practice in battles and feeling frustrated when I lost."
Taking part in crew battles taught her to feel disappointed.
My Base Is What I Learned in Kyoto
"When I joined a team and competed together in a crew battle and got defeated, I felt disappointed."
Ayumi expresses her gratitude towards her crew, Body Carnival, while she is also thankful for the fellow breakers who have practiced together since she began the sport.
"With breaking, there's no coach, so it's like I was trained by the people who were around where I practiced. More experienced dancers and friends I usually train with showed me how to do the moves, and I practiced them. It was like that all along.
I began breaking in Kyoto and trained for about a month. Then I went back to Canada and my Canadian friends taught me the moves. So, I learned the basic part—what breaking was all about—in Kyoto, and I guess that's when I became aware that it's something you express yourself; you have to be able to show it."
The Starting Point Was Kyoto Station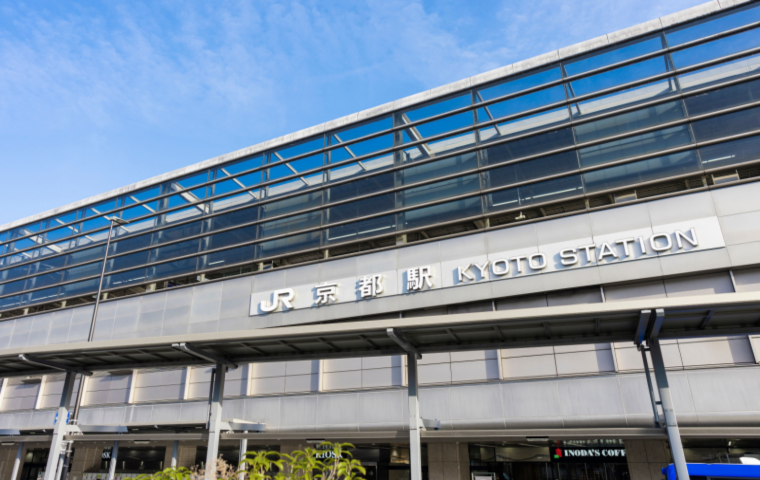 Her first practice venue was Kyoto Station. Apparently, it was an environment with pedestrians.
"Drunks and passers-by would really nag at us. Some days, we couldn't practice because of the complaints. So, in a way, it was tough."
Now, years from the time Ayumi was practicing in places like Kyoto Station, many dancers start breaking by taking lessons or practicing in studios.
"That's how it is for those slightly younger than us and later generations. Breakers in their 20s or 30s mostly learn it in studios."
"Absolutely Invaluable" Past Experience
Does her originality derive from the environment she had? Ayumi denies this.
"I believe there's nothing wrong with doing it in studios. Regardless of where you learn, the crucial part is how you engage with breaking."
Yet, elements she picked up from the streets seemed to be present in her idiosyncratic style.
She blurts, "It's entirely different from when I started doing it. Now, the situation is much, much better. But back then, we were striving in that environment, and looking back, I guess those were gem-like experiences."
It's Like, There's Music, and You Dance Along
When she returned to Japan after studying in Canada, she had her mind set for a lifestyle centering around breaking. That's how she has been up to this day.
"There's music, and you dance along. I began dancing like that. I really love that feeling, which I guess is the reason I've been doing it for so long."
Still, she experienced situations that made her consider if she could go on like this.
There was a time when an injury forced her to face up to her physical condition. When it was announced that breaking would be an Olympic sport, she also had to come to terms with it.
At such times, what were Ayumi's thoughts, and how did she make her decisions?
Continues in #2
This is a translation of the Japanese article published on the Number Web on May 13, 2023.