World Champ B-Girl Says Everything Changed When Breaking Became an Olympic Sport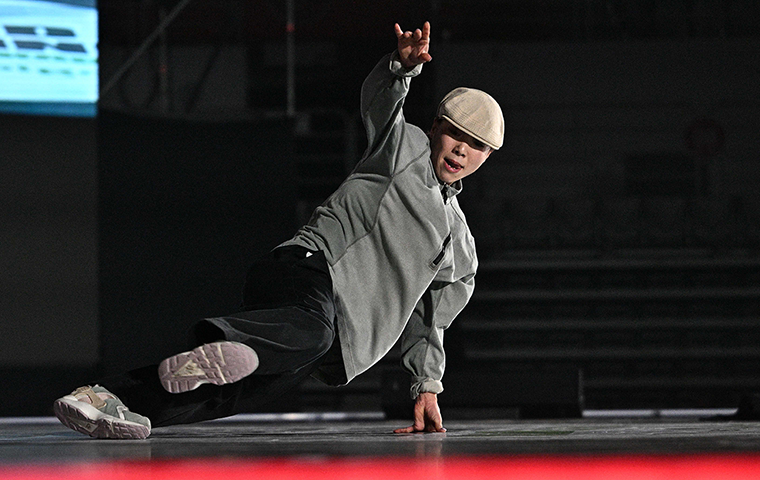 Continued from #1
Wanted to Work in Canada after Completing Her Studies
Ayumi Fukushima began breaking at 21, when she temporarily returned to Japan from her studies in Canada during summer vacation. She has continued breaking ever since and won the 2021 World Championship at 38.
Though now a leading breaker who has won numerous world competitions, when she completed her studies in Canada, she wanted to remain and work in the country.
"It was just then that I became devoted to dancing, surrounded by like-minded breakers in Japan. They were all aspiring to compete on the world stage, so when I was immersed in that environment, my mind shifted (from working in Canada) to dancing."
Giving Dance and English Lessons at Kindergartens
So, she settled in Japan to continue dancing. But she still needed a job to make a living.
"In those days, only a handful of people could get by with just dancing. Most had a job alongside dancing."
At first, she worked for a company and practiced at night.
"But I went on more and more tours. With a regular job, you have to go to the office every day, so I switched jobs. Bit by bit, I shifted to instructor jobs, and started giving dance and English lessons at kindergartens."
With more opportunities to perform at home and abroad, she changed her job accordingly.
Ever Thought about Dance-Only Lifestyle?
Along the way, did she not think about focusing entirely on dancing?
"It's physically impossible to dance all day. And being who I am, I thought it would be better to do various other things with full attention, then concentrate on dancing when I'm dancing, instead of just doing dancing. I've been balancing it like this for five, 10 years."
Then, things took an unexpected turn. Breaking was chosen as an Olympic event. It became official in December 2020.
Really Torn on Whether to Join as Certified Athlete
"I was stunned. I knew that breaking was part of the Youth Olympics. But I mean, it can't be. I never thought what we're doing would be an Olympic event."
Her first thought was, "Great, it's good news."
But when it concerns herself, she couldn't simply say so.
"During the COVID pandemic, the preliminary (for selecting certified athletes) began. Everyone in my crew was taking part, so I went along. But, when I was actually enrolling for certification, my mind was really torn. My age was one thing, and I was having a streak of injuries at the time, so I wondered if I could do it focusing on four years ahead. It wasn't like, 'I'd love to, so I'll do it.'"
The Physical State Makes You Think Twice
For example, she hurt her neck with a hernia in 2021, and couldn't dance for four months. Typical breaking movements are also hard on the body.
"Yes, it's the joints. Like the knees and shoulders. When you keep doing the same moves, the joints wear out. I really feel that. I'm not in a physical state to do whatever I want to. I've felt that myself, and considering the fatigue and other things, I figured it would be tough."
Various other things—her livelihood, the people around her—also crossed her mind. Finally, she made the decision.
Breaking Was Hardly Ever Featured on TV
"I decided to go for it. Those around me also seemed supportive, and although I've been breaking for a long time, it would be my first Olympics. It's an unknown territory, so I thought I'd go for it because I thought I could challenge something new."
She feels there has been a significant change since breaking became an Olympic event.
"Everything has changed. I've always been to global competitions, and sometimes I've come up with results, but they were hardly aired on TV. People didn't know about breaking. But now, all kinds of people watch breaking or give it a try with us; I feel there are more situations like that. Previously, my friends who weren't fellow dancers, knew I was dancing, but didn't know what genre it was. But now they know and encourage me. I really appreciate it."
Naturally, there are high expectations for Ayumi, who has a proven track record at numerous competitions.
"But I've never thought about the pressure. When it's actually over, I may realize how much pressure I was feeling."
Not Setting the Olympics as the Goal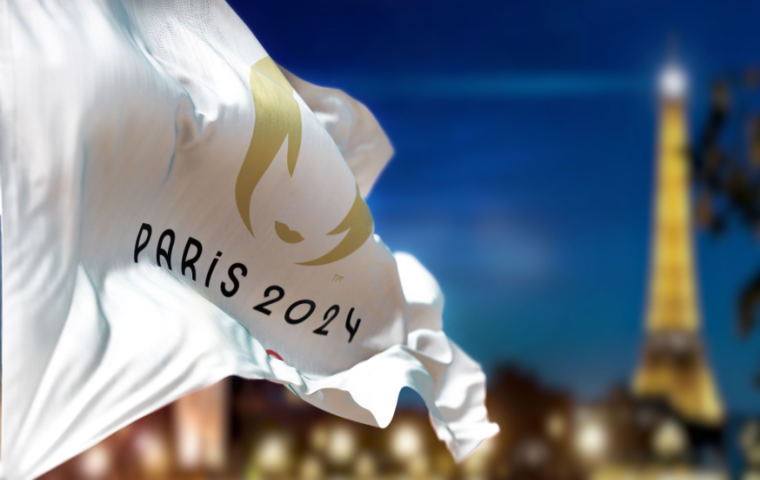 Ayumi's attitude toward the Olympics may be part of the reason she doesn't feel the pressure right now.
"It's not like the Olympics is my goal, but I'm working on one competition at a time. So, if the Olympics or a medal is along that extended line, it will be good. A really mentally tough person may be able to do it by setting an Olympic medal as the goal, but I'm not like that."
There is something she values more than anything else.
"Of course, I'll put in my effort toward a competition, and I'm concerned about the result in the back of my head. But if I make that top priority, I can't bring out my best performance. I think the breaker who shines in the moment is the best. Self-expression is the most important thing. I think so when I'm giving lessons to children."
Breaking Made Me More Sociable and Self-Expressive
It has been almost 20 years since Ayumi took up breaking. How does she feel about the changes it has made on her?
"I've changed immensely since I began breaking. I used to be shy, not comfortable in front of other people. But I've become more sociable and really active in expressing myself. I believe it all changed with breaking."
She showed the joy of encountering something invaluable, which even helped to change herself.
As she moves on step by step, what kind of a world will she find ahead?
Readily armed with the means to express herself, B-Girl Ayumi continues to go up on the stage.
This is a translation of the Japanese article published on the Number Web on May 13, 2023.