How Cyclist Sugiura Became a Paralympics Medal Favorite After Sustaining Brain Injury
#1 How Cyclist Sugiura Became a Paralympics Medal Favorite After Sustaining Brain Injury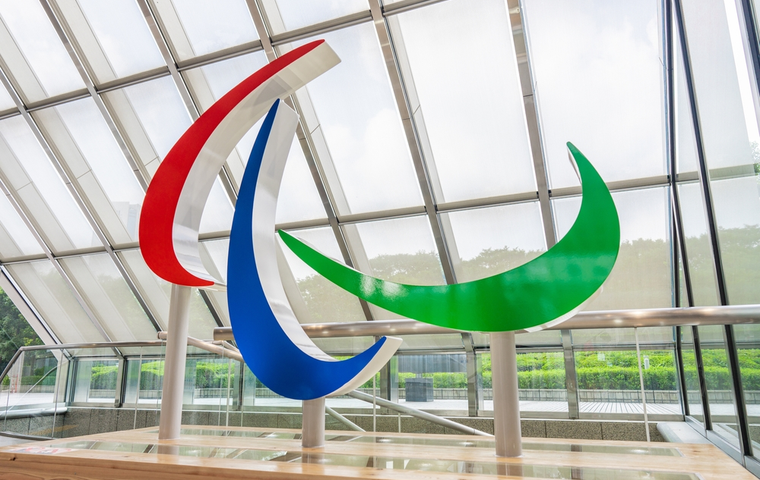 "They might not say so, but I think most people's lives are like a rollercoaster, at least with one or two bumps," the petite woman sitting in front of me said thoughtfully.
She is Keiko Sugiura a 50-year-old cyclist and a gold medal favorite at the Tokyo Paralympic Games.
Born and raised in Kakegawa City, Shizuoka Prefecture, Sugiura worked hard as a pharmacist at a mid-size pharmacy. After turning 40, her career was approaching a new stage.
"I wanted to create a pharmacy that helps prevent customers from becoming patients, not just a pharmacy that has patients. I wanted to improve the life expectancy of the area around my pharmacy. I talked to the president of the company who accepted what I said, and I was ready to take on a different kind of job as a pharmacist."
A Racing Accident That Took Her on the Brink of Death
At the time, Sugiura's hobby was the triathlon. As part of her practice, at the age of 45, she participated in a cycling road race. That was when she got into an accident.
According to witnesses, she collided with another player while going downhill. She lost control of her handlebars, the front wheels got locked and she was thrown out from her seat, likely at a speed of around 60 km per hour. The impact on her small body—just 155 cm, was great, and in addition to sustaining brain contusion and traumatic subarachnoid hemorrhage, she suffered comminuted fractures in multiple places. She was on the brink of death.
Sugiura clearly remembers what came into her sight when she regained consciousness; a white wall as she was carried out of the elevator on her way to the general ward from the ICU.
"The next thing I remember is asking the nurse to lend me a book. She brought a magazine instead of a book and I remember thinking, 'oh, that's a magazine'."
Being Diagnosed With Higher Brain Dysfunction
As she turned the pages of the magazine, she noticed something strange; she couldn't recognize any of the kanji characters.
She was diagnosed with a higher brain dysfunction which impairs language and memory. At first, she couldn't even recognize the faces of her family members and could not remember the knowledge she had accumulated as a pharmacist. She didn't know what kind of drug Loxoprofen was.
She began studying again to recover her lost data. It began with addition and subtraction drills for elementary school students, picture books, and medicine quizzes handmade by colleagues at her company. It was like putting back scattered pieces of a puzzle.
New Goal: Para-cycling
The doctors said that it would be difficult for her to leave the hospital. But she made an incredible recovery and was able to return home. The doctors said she would never be able to cycle again. She wanted to prove them wrong once more.
"I thought 'I can do it,' and I tried riding on a road near my house where there are not many cars. I was able to ride it. Although I couldn't turn well and I bumped into things, I was happy I was able to ride again. It felt so good."
The damage to the left side of Sugiura's brain restricted movements on her right side. When she tried to stretch her arms to hang the laundry, the right one did not go up. Her function gradually recovered, but the right side of her body still has slow initial movements.
"I also have some difficulty carrying things while walking. I feel scared to walk if I don't have something to hold on to [a cane, handrail, etc]. I didn't know how to walk…"
During her rehab, she learned about para-cycling. Her new goal was to compete in a race.
Becoming a Gold Medal Favorite at the Tokyo Paralympics
Less than a year after the accident, in April 2016, Sugiura participated in a domestic bicycle road race. In September 2017, she competed in the Road World Championships held in South Africa as a member of the Japanese para-cycling team.
Sugiura won the gold medal in the time trial event of the tournament, putting her at the forefront in the world of Paralympics.
Her life changed from being a pharmacist who enjoyed triathlons on the side to a candidate for a gold medal at the Tokyo Paralympics. In her late 40's, Sugiura was standing on a completely different stage.
"I can't believe it."
"I'm dull and not refined or cool. I liked staying in a dark corner quietly making medicine… I'm like a different person when it comes to medicine."
Closer the Goal, the Stronger the Motivation
Now her one passion is cycling.
"When it comes to cycling, I leave everything up to my coach. I like to get through the daily training menu provided to me."
That is likely Sugiura's nature. Even before the accident, she was passionate about breaking the set time in her triathlon practice. At the hospital, she worked on math drills with a timer. She liked to set a close goal so she could push herself. Clearing given tasks and using time as her index to check on her progress are what motivates Sugiura.
A Second Life after Accident
One of the things that changed before and after the accident was the "length of time." Sugiura says.
"Ever since I became disabled, I think my brain has become that of a child. When I was a child, the days used to feel very long. It's like that now. So, the time I used to be a pharmacist feels like an ancient past. It's like riding a bicycle is this life, and that was my past life. I'm a completely different person."
Sugiura was reborn after a near-fatal accident. Her new life has only started five years ago. She puts in a long day of practice and like a five-year-old child, makes fast progress.
For example, in the year after the postponement of the Paralympics due to the pandemic, which was the year she turned 50, Sugiura improved her time drastically. Even she was surprised.
"There is this practice menu for track; last year, I could not break 4 minutes. But today I recorded 3 minutes and 48 seconds. It's hard to shave 2 or even 1 second off track time, but it was 10 seconds. I'm amazed. I didn't expect myself to improve so much at this age."
Every day she gains new abilities. "I enjoy every day like I'm a child," said Sugiura with a smile.
The Coach's Words That Gave Her Confidence
While she is still in the middle of her growth period, she will be competing in her first Paralympic Games. When the topic came up, she suddenly held a bearish tone.
"I really feel like apologizing in advance. I am here today because so many people supported me, but I don't have the confidence to receive a medal… see I told you I'm dull."
When Sugiura thinks of it as a big race, her confidence wanes. But when she looks at it in a different way, she starts to feel like she can do it.
"I said to my coach, 'I don't like racing because it's scary,' but he said, 'think of it as the usual menu… if you do the first round in 19.0 seconds, give or take 0.5., the second round under 19.5 seconds, and last one, if possible, pick up to do 19 sec., you will be fine,' When I heard that the race is like a menu, I thought I could do it."
At the Paralympics, Sugiura plans to compete in both track and road. Like a child, she will focus on pedaling the bike.
This article is a translation of the Japanese original published in Bunshun Online on August 25, 2021.
Source: https://bunshun.jp/articles/-/48133
---
#2 Paralympic Gold Medalist at 50, Sugiura says "Just Keep Doing Your Best at What You Love"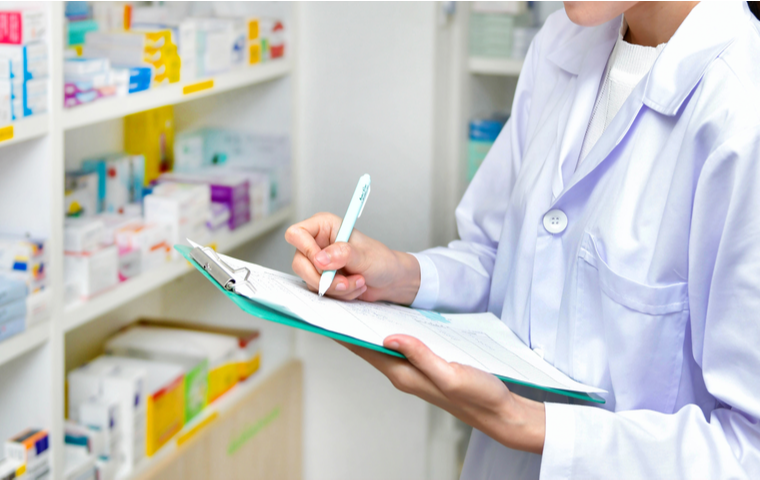 The Tokyo 2020 Paralympic Games came to a close on September 5. Team Japan, which had zero gold medals at the previous Rio de Janeiro Games, won a total of 51 medals including 13 gold.
Among the medalists, the achievement of Keiko Sugiura (50) was eye-catching.
From a Pharmacist to a Gold Medalist
Sugiura won the women's C1-3 road cycling time trial by a big margin, becoming the oldest Paralympic gold medalist in Japanese history. When asked to comment after the race, she said "I can't set a record for being the youngest, but I can set a record for being the oldest again." Three days later, she proved herself right by setting another record.
When I interviewed her three weeks ago, Sugiura did not seem confident and said she wanted to apologize in advance for not being able to get a medal.
I told her, "You don't seem like an athlete."
She responded, "That's right. I was just a pharmacist."
However, when one looks at her story, it is apparent she wasn't an average pharmacist. Even before her near-fatal accident during the cycling road race in 2016, Sugiura had a turbulent life.
The Cyclist's Foundation was Laid Long Before the Accident
Sugiura dropped out of university soon after her entrance when she became pregnant. She couldn't let go of her dream to become a pharmacist, so she studied while childbearing and got into another university.
After graduating, she got a job at a mid-sized pharmacy, where she was promoted from one position to another as she worked enthusiastically, until she eventually became a managing director.
She wasn't half-hearted with her hobby of triathlon either. She trained hard with the goal of participating in the world championships for hobby racers.
Sugiura won two Paralympic titles while battling higher brain dysfunction and a disability on the right side of her body incurred by a racing accident. She must have built her foundation as an athlete through her self-discipline from before her accident.
Increasing Physical Strength and Competitiveness
Sugiura refers to the time before the accident as her "previous life" and divides her 50 years of life into two parts. However, her ability to focus on her passion has been consistent before and after the accident.
During rehab, while she was still in the hospital, Sugiura used to straddle on the exercise bike. She pedaled until the heart rate indicator started to ring and her physical therapist had to rush over to stop her.
Sugiura loved the process of achieving high goals through hard work. It meant the world to her that there was a world called the Paralympics where she could set her eyes on.
With the same meticulousness she applied when putting medicine on a scale, Sugiura diligently followed the menu set by the coach down to the seconds. She was 45 years old at the time of the accident. For a normal person, physical strength and competitiveness would have gone downhill from there. But hers kept going up.
"About a week before this year's World Cup [in May], they bought me a new TT(time trial) bike. I didn't have much experience with a TT bike before, so I wasn't able to ride it well. But when I practiced, I was like, 'Oh, I did it!' I felt like a child. It's fun going fast."
Being the Shy One in Class
Sugiura gained new abilities every day in the time leading up to the Paralympics. She wrote down the course and strategy on a map of Fuji International Speedway, the road venue, and looked them back over and over again. She hammered it into her head frequently to override her memory disability. She deliberated a performance just as she planned.
"I'm not the kind of person [who would do interviews]," said Sugiura. "I'm the type who appears in the corner of the class group photo… I think there are a lot of kids who don't stand out… it would be nice if I could be an encouragement to these kids… if I can say, you don't have to stand out, just keep doing your best at what you love."
According to Sugiura, one factor that helped her win the road race was that there were many uphills, which are advantageous for smaller athletes like herself.
The uphills in the race were like a metaphor for Sugiura's life; with each step on the pedal, she moves steadily higher.
This article is a translation of the Japanese original published in Bunshun Online on September 7, 2021.