Make China Play by the Rules; Could Be Better than Sanctions (#2)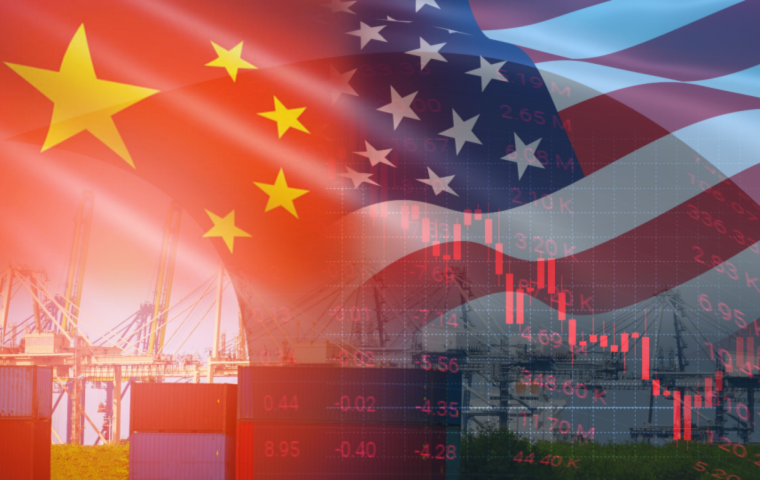 Continued from #1
Export Control and Advanced Technologies
Since 2018, the U.S. has imposed a series of restrictions on China, which has yet to establish its domestic supply capacity for advanced technologies. The U.S. government added Huawei to the Export Administration Regulations Entity List, restricting trade for dual-use items, and banned its use of U.S.-origin technologies. In May 2020, Huawei was subject to the "foreign-produced direct product rule," which required export permission from the U.S. Department of Commerce for any products made with American technology or software, even if produced outside the U.S. Consequently, Huawei was unable to use Google Mobile Service, the basic software for Android, and had to stop production of its smartphone. Huawei's subsidiary, HiSilicon, had previously maintained high quality by using TSMC as its contractor for the chips it designed, but the deal was also terminated, leading to the collapse of Huawei's 5G smartphone business.
The U.S. has valid reasons for taking a firm stance against China. Although as an emerging country with a relatively low GDP per capita, China holds a large gross GDP thanks to their largest population in the world. This fact gives Beijing significant bargaining power, although as a member of the WTO, China is expected to follow the rules, and superpowers cannot impose their logic on others. China has repeatedly engaged in economic bullying by exploiting its purchasing power, despite enjoying relaxed restrictions as a developing country. This has led to China imposing trade restrictions on Australia, Taiwan, and Lithuania for technical reasons, coinciding with political tensions.
Trade rules are designed to protect trade and investments from political environments. In addition to the global rules, the U.S. has also imposed its own export restrictions to counter such actions.
However, export controls on commodities that can be reproduced by humans or minor resources will become ineffective as a political weapon over time. This is because alternative suppliers can be found or domestic technologies can be developed. For instance, when China imposed a rare earth embargo to politically threaten Japan, Japanese companies developed an alternative technology. When governments use "export control" as a political weapon, it is ultimately the companies that bear the costs, and the political effect will eventually fade away. Therefore, it is crucial to keep in mind that such actions may result in suffering economic damage without achieving the desired outcome. The U.S. has also made this mistake in the past.
Since 2018, Washington has imposed export controls to "ensure U.S. security by dampening China's growth potential," particularly targeting China's high-tech sector, despite possible commercial losses for American companies. As China failed to condemn Russia's invasion of Ukraine, the U.S. Department of Commerce's Bureau of Industry and Security (BIS) imposed sweeping export control measures in October 2022. It applied military-level restrictions on China's semiconductor manufacturing, advanced computing power, and supercomputers.
These extensive measures are not aimed at addressing the actions of individual companies, but rather reflect the U.S.'s deep concerns about a country with advanced technology capabilities.
Table: Enforcing Rules against Problematic Government Behaviors
Problematic Government Behaviors
Possible Rule Violations
Industry policies with numerical targets
Subsidy and Countervailing Measure Agreement (SCM Agreement)
Subsidies for saving zombie companies
SCM Agreement
Formation of national champion by merging state-owned enterprises
Although this is an abuse of monopolistic power within the global context, there are no rules to directly enforce discipline.
SCM Agreement.
In China's WTO Accession Protocol, subsidies for state-owned enterprises are subject to report.
Discriminating imported products for government procurements
Not a member of Agreement on Government Procurement.
Promised to take appropriate steps in China's WTO Accession Protocol.
Economic cohesion by imposing tighter quarantine etc. in political confrontations
The Agreement on the Application of Sanitary and Phytosanitary Measures (SPS)
Technical Barriers to Trade (TBT) Agreement
Using business combination review to enhance the competitive advantage of domestic industries
No rules
Rules required to coordinate authorities on competition law
Investor protection by Japan-China-South Korea investment agreement
Using the competition law to create competitive advantages for Chinese industries
No rules
Fair competition among international and domestic companies
Restrictions on cross-border data transfer
TBT Agreement
Guidelines on government access
Investor protection by Japan-China-South Korea investment agreement
Source: Watanabe (2022), compiled by the author from various media reports.
China's Shift to "National Security First"
In this context, what needs to be disciplined are government actions, not companies. Concerns about China's behavior have been present since the Bush administration and have persisted through the subsequent Obama, Trump, and Biden administrations. China has engaged in a number of problematic trade and fair competition behaviors, as outlined in the table, and these go beyond acts of economic coercion resulting from the abuse of economic power. The Chinese Communist Party being above the law, results in laws that are neither stable nor predictable. Under the socialist market economy, state-owned enterprises enjoy preferential treatment, while private and foreign-capital companies face competitive disadvantages. There are even cases where the state forces technology transfer. As a result, violations of "national treatment" and stretching the rules of the "security exception" are widespread. Although these practices go against the spirit of commerce rules, they have not been fully disciplined.
Meanwhile, due to a growing "sense of insecurity," the Xi administration has shifted its priorities from "Reform and Opening-up" to "national security." China established the National Security Law in 2015 and effectively ended the "One Country, Two Systems" policy in Hong Kong, which was supposed to remain unchanged for 50 years. At the October 2022 Party Congress, those who persisted with "Reform and Opening-up" were filtered out, and the Standing Committee was composed entirely of advocates for "national security first," a framework that readily carries out Xi's decisions. As sanctions based on mutual distrust and retaliatory actions continue between Washington and Beijing, it is essential to manage the "escalation."
Trade Rules as a Safety Net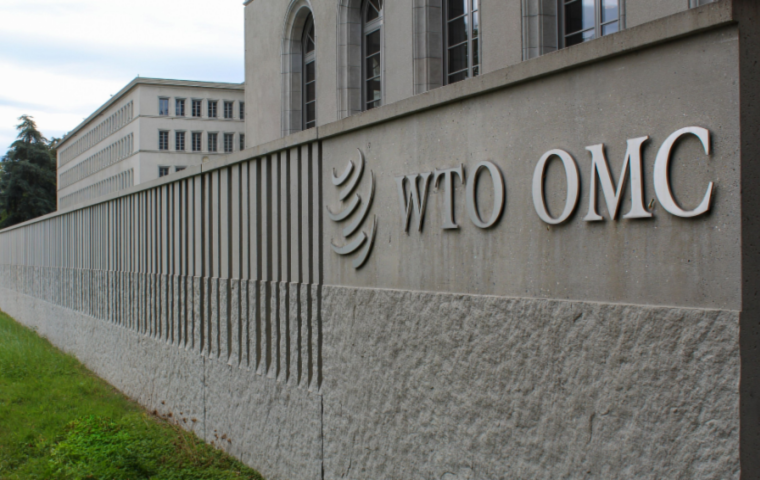 The COVID pandemic and the Russian invasion of Ukraine have caused disruptions in global supply chains, leading to inflation and economic instability. Furthermore, the recent interest rate hike in the U.S. has added to the risks of a global recession and economic collapse. In China, although they lifted COVID lockdowns, economic slowdowns could further exacerbate the situation, potentially leading to a global recession. The IMF has estimated that if this trend persists, 5 percent of global GDP will be lost. To mitigate the negative effects of discriminatory policies on other trading partners, the IMF suggests that countries should roll back damaging trade restrictions and reduce uncertainty by clearly communicating policy objectives. Additionally, the organization recommends complementing regional agreements with reforms at the multilateral level and restoring a fully functional WTO dispute settlement system, as these measures can help resolve some of the underlying sources of tension. (Source: https://www.imf.org/en/Blogs/Articles/2022/10/27/asia-and-the-world-face-growing-risks-from-economic-fragmentation)
Tightening export controls for security purposes can have significant consequences, including potentially increasing the risk of tension by lowering the threshold for unilateral changes to the status quo. Even if China does not choose to unilaterally change the status quo, the economic losses resulting from decoupling could make such a decision more appealing, which could in turn create further tension.
To avoid this, there needs to be a rule-based system in place that cuts off from the global network any state that unilaterally changes the status quo. For example, the G7 countries stripped Russia of its WTO most-favored-nation status in response to the invasion of Ukraine. This sanction could be examined to assess its impact and establish clearly stated rules.
The U.S. may request that Japan support its export control measures for security reasons. However, export controls have limited effectiveness over the long term. Therefore, Japan should take the lead in enforcing discipline within China's trade commitments, deterring unilateral changes to the status quo, and ensuring the commercial profits of Japanese companies.
This is a translation of the Japanese article published in vol. 76 (Nov./Dec. 2022) of the Gaiko (Diplomacy) magazine.
Mariko Watanabe has been a professor at Gakushuin University since 2013. She graduated from the University of Tokyo in 1991 and joined the Institute of Developing Economies (IDE). After serving as a visiting scholar at the Guanghua School of Management, Peking University, she became the Director of the East Asian Studies Group, Area Studies Center of IDE. She has earned a M.Phil. from the School of Business, University of Hong Kong and a Ph.D. in economics from the University of Tokyo. Her books include Chugoku no sangyo ha donoyou ni hattenn shitanoka [How Chinese Industries Developed] (author and editor) and Kokusai tsusho chitsujyo no chikaku hendou [Upheaval of International Trade Order], and Chugoku sozo taikoku he no michi [China's Road to Creation Powerhouse] (co-author).