China's Dilemma as a "Responsible Power"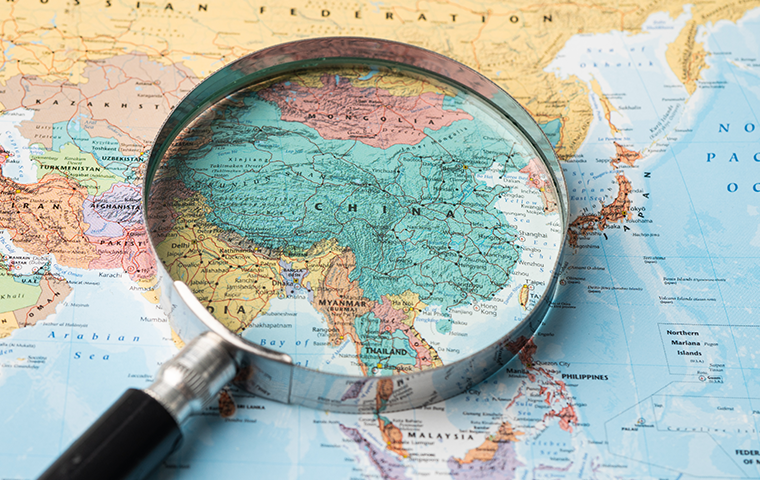 "Gone are the days when a handful of Western countries can just willfully meddle in other countries' internal affairs and manipulate global affairs," (remark by Chinese Foreign Ministry spokesperson on May 20, 2023).
"The stark contrast between the clean stream of multilateralism injected by China and Central Asian countries in Xi'an (China-Central Asia Summit on May 18-19) and the geopolitical sewage discharged by the G7 in Hiroshima is evident," (May 19 editorial in Chinese Communist Party mouthpiece Global Times).
These are from the fierce campaign launched against the G7 framework by the Chinese government and the state media. On May 21, China's Vice-Minister of Foreign Affairs Sun Weidong summoned Japanese Ambassador Hideo Tarumi and protested that the Leaders' Communiqué and other statements of the G7 Summit were "brutal interference in China's internal affairs."
"The importance of peace and stability across the Taiwan Strait " phrase that especially irritated Beijing, was already present in the Leaders' Communiqué of past two G7 Summits. A source in Chinese government confided to me that everything in the summit's outcome documents was "within expectations."
Statements on the situation in the East and South China Seas as well as the economic security policy to "not decouple but de-risk to reduce dependency on China" were self-evident from prior comments from Europe. According to the source, Beijing was vigilant about "whether the G7 would act in unity" in response to China's military threats against Taiwan.
Zelensky's Surprise Appearance Deliberately Ignored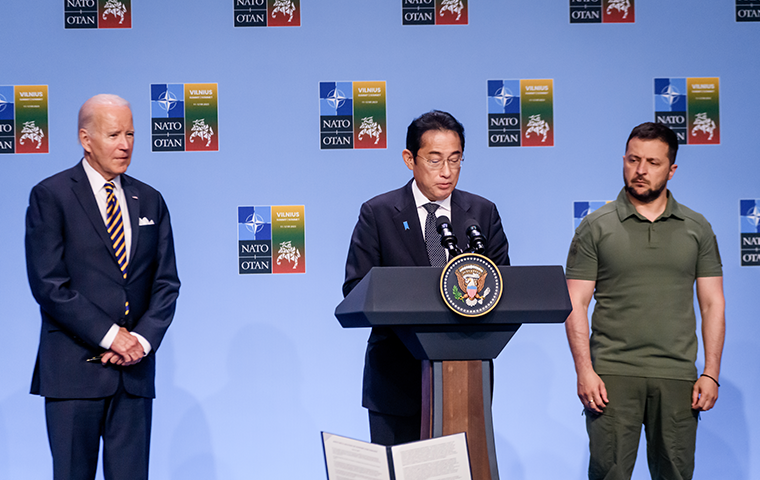 If there was one unexpected event that provoked China's stronger reaction than the previous two summits, it was the surprise visit by Ukrainian President Zelensky.
Zelensky flew to Japan immediately after Chinese Special Representative for Eurasian Affairs Li Hui paid him a courtesy visit in Kyiv. Chinese web media reported Zelensky took a flight over Chinese airspace from Saudi Arabia, so Beijing may have received prior notice.
However, Chinese state media largely ignored the news, and the Foreign Ministry spokesman also avoided direct comments on the topic at the regular press conference on May 22.
At Hiroshima, Zelensky did not criticize China, but promoted his 10-point peace plan, which demanded the complete withdrawal of Russian troops and the return of all Ukrainian territory. Although this further paled China's 12-point peace plan, Beijing, having embarked on peacemaking, could not criticize or evaluate Zelensky's plan.
Meanwhile, the Chinese and Russian embassies in Japan announced on May 18, a day before the summit opening, that Chinese Ambassador to Japan Wu Jianghao and Russia's Chargé d'Affaires ad interim Ovechko Gennadii held a meeting and shared the view that "the G7 smears and attacks China and Russia by spreading disinformation." This was an exhibit of a countering camp amid the pressure from the West.
Yet, even within China, some say (state-affiliated researcher) it is not worth collaborating with Russia in a war of aggression quagmire. Beijing has given no official response to the communiqué's call on Russia to stop military aggression and unconditionally withdraw troops, but only made a general statement, saying, "the crisis should be resolved politically through dialogue and consultation."
The Dilemma That Comes with Responsibility
In defiance of the U.S.-led international order, China is trying to strengthen relations with not only Southeast Asia and Africa but also the Middle East. Beijing's meditation for the normalization of diplomatic relations between Iran and Saudi Arabia this March is regarded as "the greatest diplomatic achievement in Xi Jinping's third term" (Chinese media personnel).
Beijing is stepping outside its method of expanding clout through economic power and becoming deeply involved in Middle East regional politics where history, religion, and race intertwine. China could get bound in shackles, just like in the Ukraine Crisis, caught between the two parties.
One Middle East researcher in China pointed out: "There is no guarantee the Iran-Saudi relations will remain stable. I'm worried the Chinese government is taking the issue too lightly." While advocating itself as a "responsible power," does China have the trust and leadership to take on the task? The Hiroshima Summit has challenged Beijing with scrutiny as well as a dilemma.
This is a translation of the Japanese article published in vol. 79 (May/Jun. 2023) of the Gaiko (Diplomacy) magazine.
Seiichiro Takeuchi is the Deputy Editor of the International Department, Yomiuri Shimbun. He joined the company in 1996 and was the Beijing correspondent in 2006-2008, 2013-2015, and 2017 to present, and served as the head of the China Bureau from 2018 to 2020. His main fields are Chinese politics and military reporting. Since October 2020, he has been at the International Desk. He is the coauthor of Shu kinpei no mitsuyaku [Xi Jinping's Secret Agreement] and other books.