Grand Slam Career-High at 29: Why Late-Bloomer Taro Daniel Admires Federer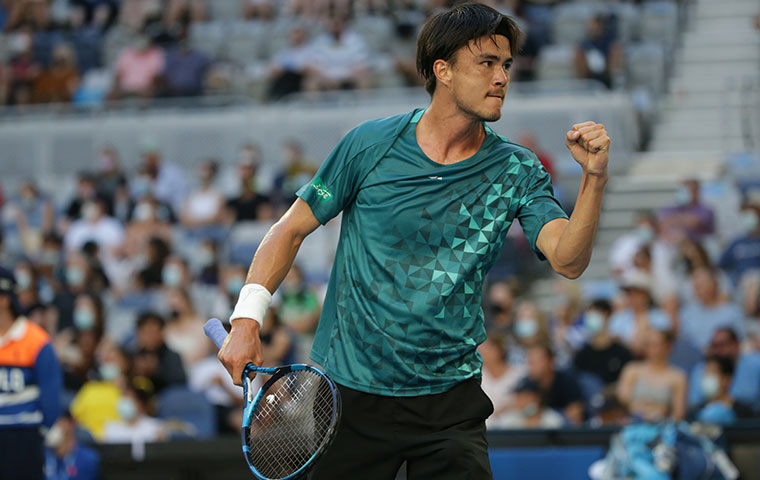 We often see cases of late-bloomers in Japanese tennis players. Past examples include Shuzo Matsuoka, making it to the Wimbledon final eight at 27. Among current players, Yuichi Sugita, now 33, won his first ATP world tour title at 28.
Now, at the current Australian Open, Taro Daniel, who will turn 29 in a few days, made it to the third round, his Grand Slam career-high. Currently ranked No. 120 in the world, Daniel won the three preliminary matches without dropping a set. At the main draw against Tomas Barrios Vera, who also came through the preliminaries, Daniel defeated him in straight sets. In the second round, he beat former champ Andy Murray at 6-4 6-4 6-4.
As he is still recovering from his hip surgery, Murray is now ranked No. 113, but he was the runner-up at the preceding Sydney Tennis Classic. Amid growing expectations for the former champ Murray at his first Australian Open in three years, Daniel's straight-set win came as a surprise.
People give various reasons for the late blooming of Japanese players, such as slower physical growth than the Western players, or that they are hard-working types rather than prodigies, or they take more time adjusting to tours because of language or cultural barriers. Yet, in Daniel's case, we can find traces that he actually planned and was prepared to perfect himself around this age.
This is his 18th main draw appearance since he made his Grand Slam debut in 2014 at the U.S. Open after winning through the preliminaries. He gained an ATP Tournament title in May 2018, but in the Grand Slam, he has made it through the first round only four times in the past. Many players attain some form of career-high in their late 20s. However, such apparent change in performance, like Daniel's, in five years or so must be a rare case.
The Two Obvious Changes in Taro Daniel
The most striking aspect is his improvement in the service. Including the third match he lost against Jannik Sinner, he hit total 31 aces in the three main draws. If he could keep up the average of 10 aces per match throughout the year, that figure would be among the top 20 by ATP tour players.
Regarding the reason for this improvement, he simply said that he practiced more. Of course, this is not something he started recently. At the Challenger Tour in Kobe in late 2017, he was already saying, "I'm really focusing on practicing my serves. I'm working on it, but it's not something you achieve overnight, so I'm improving bit by bit. I hope it gradually gets better, since the serve is my regretful point."
With a height of 191cm (6' 3"), as tall as Murray or Novak Djokovic, Daniel's serve was indeed a regrettable part.
The other big change was his style of bold approach towards the net. Being based in Valencia, Spain from 13 to 24, Daniel's tennis was nurtured fully on clay. His style consisted of tenacious groundstrokes. Looking back, he says, "Since I was a kid, 80% of my practice was hitting rallies at the baseline."
"When you play well on clay, you can also win on hard court. The skills you gain on clay are the ones essential for any surface." That was his strong point. But in this age, when the aggressive style of charging the net is mainstream, Daniel also had to tackle this issue.
Admiration for Federer: "He Has the Happiest Aura"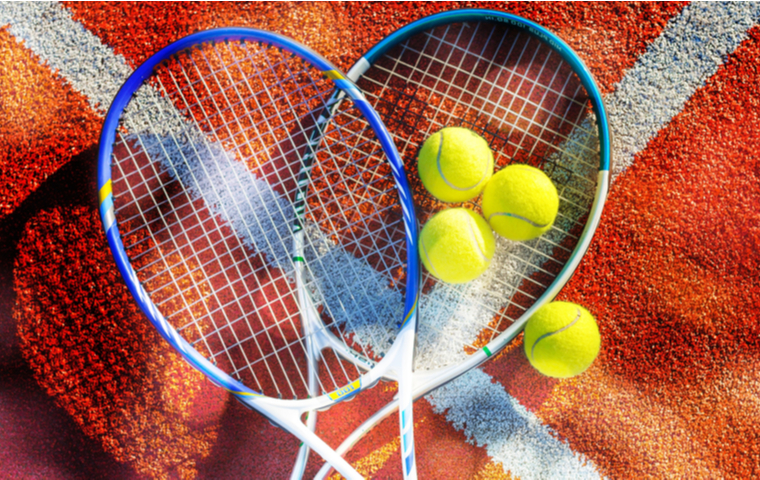 Changing one's style of play must require immense efforts that also accompany fear. However, Daniel prefers not to use words or images like "hard work," "effort," or "desperate." His idol has always been Roger Federer.
"His play is very natural, and he doesn't seem so desperate to get a point, but seem to enjoy playing, and has the happiest aura. Becoming a champion after a hard strive is wonderful too, but I guess I'm not too fond of such a style."
Because Daniel himself played by striving tenaciously to earn a point, he must have felt the admiration for Federer all the more.
Quit His Trademark Backward Cap
Daniel's physique also changed. Although the data on the ATP website may not be updated precisely each year, it had his weight as 76 kg (168 lbs.) in 2016 and it is now 84 kg (185 lbs.). He had planned to put on 2 kg (4.4 lbs.) each year to achieve the ideal weight in three or four years. It took a little longer since he couldn't gain weight as planned, but now he can make full use of his height to hit powerful shots. So, on top of the base of steady strokes, he has added more weapons.
Looking back, I remember him trying various things in recent years to "grow bit by bit" towards the ideal state. In late 2017, his lizard crawl training became a hot topic among the fans. He explained this as "a movement to enhance the ability to control your body," and that he was inspired by his father, who is a training enthusiast. This was around the time he was saying, "I started to think training is fun for the first time."
He tried putting out his tongue before each serve, and around this time last year, he made a funny move of shifting his rear foot forward during the serve motion. He said that he was trying to find a fitting rhythm or a routine, regardless of how he looked. To get a stronger image, he stopped wearing a cap backwards that used to be his trademark.
Through trial and error, during his off-season in 2019, he hired the experienced Swedish coach Sven Groeneveld. In late 2020, he also hired a Dutch mental coach. As for enhancing mental toughness, the press often asked about it too during this tournament. He said, "I can strengthen the power to realize what I want to do and what I need to do now. But that's not why I've been able to win. It's a process I'll continue to do." I imagine Daniel's mental coach must have an easy time.
A Point Earned Through Enjoyment and Fun Instead of Suffering
Daniel achieved his career-high ranking of No. 64 when he was 25. Yet for the last two years and eight months, he has not broken into the top 100, so he may not have suffered mentally. He originally has a happy and positive way of thinking and lifestyle. For Daniel, who has over the years expressed repeatedly his philosophy that, "enjoying life also goes for tennis," there seems to be no need for drastic change in mentality.
"I think I've come to the point where I can think of tennis as a game."
Not a point earned through suffering, but a point from fun and enjoyment. He has finally grasped the sensation he had always aimed for. It is a fresh starting point, full of excitement.