Why "Suzume" Was a Blockbuster in China and South Korea: Interview with Makoto Shinkai (#1)
Released in November 2022, Makoto Shinkai's anime movie "Suzume" drew over 11 million viewers and earned over 14.7 billion yen. Marking 14th in the all-time box office rankings, the mega-hit became the number one grossing Japanese movie in China and South Korea.
Director Makoto ShInkai talked about the reception in China and South Korea, the existence of Chinese and South Korean fans devoted for two decades, and why Japanese anime is popular in Asia.
(#1 of a two-part series. Continues on #2 )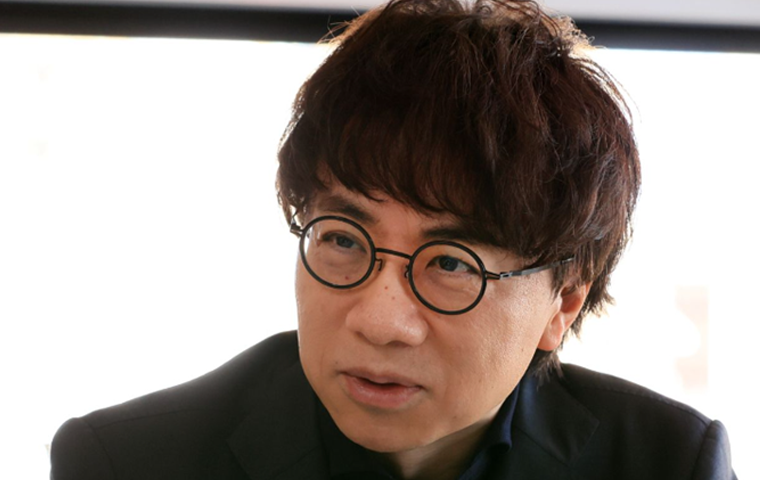 "There Were Many Aficionados Abroad Using Whatever Means to Watch"
– "Suzume" became the number one Japanese movie at the Chinese box office, while "Your Name" (2016) is third and "Weathering with You" (2019) is sixth. From around when did you feel your works were gaining overwhelming popularity in China?
Shinkai: When I visited Beijing and Shanghai this March to promote "Suzume," I felt the expectation for Japanese anime is at an entirely different level from before. "Your Name" earned 9.5 billion yen in China, so it already had a big scale in terms of box office and business. Regarding the release of "Suzume," I think the enthusiasm and expectations of the Chinese distribution were much stronger.
This time, I felt the Chinese distributor was more intent than ever to "make this a clear hit through an elaborate promotion."
– Did you feel such a mood for "Your Name" and prior releases?
Shinkai: Besides box office and business, I've been involved with China for quite a long time. In 2002, I created an independent film, "Voices of a Distant Star," which was the start of my full-scale directing career. From those days, there were anime aficionados outside Japan. They were highly devoted people who would use whatever means they could to watch foreign anime, even if the titles weren't available in their countries.
Although the DVD of "Voices of a Distant Star" was not released officially in China, there were many enthusiasts who watched it through all possible means, like pirated versions. I received a lot of feedback from these people, and I knew there were fans in China from the early 2000s.
It was like that at first. But each time my new movie came out, the Chinese economy had also grown bigger. The distribution became entirely clean, and I felt Japanese anime has been established as public entertainment.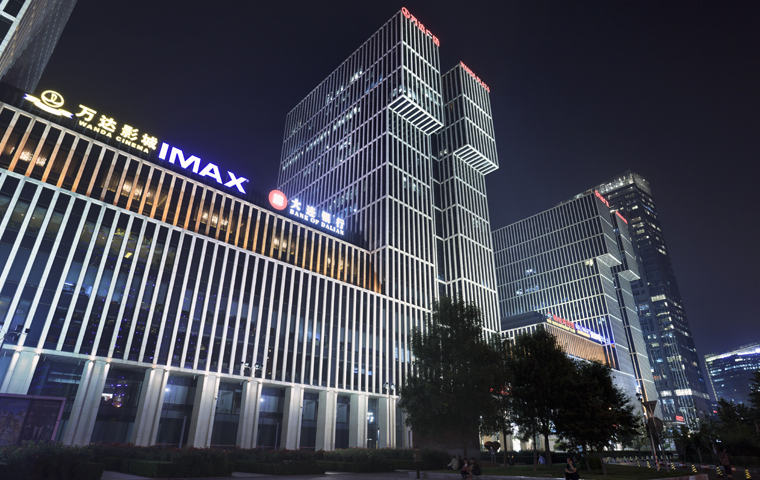 – So, it wasn't like the devotion by the existing fans changed to commercial fervor after "Your Name" came out?
Shinkai: I think the way business is done just changed, and the level of enthusiasm has remained the same. Overseas fans have been dedicated all along, and among them, the Chinese are especially staunch supporters. For "The Garden of Words" (2013), I was invited to the film festival in Shanghai, and visited China for the first time. "The Garden of Words" was launched on a small scale in Japan, but in Shanghai, they screened it in a huge theater, and almost 1,000 fans came, asking for my autograph and telling me which of my work they liked.
At that point, packaged products of my work weren't sold in China, nor were the movies released. Yet, I was impressed with such a warm reception. This time, the level of enthusiasm remained absolutely unchanged for "Suzume."
Fans Say, "For Each Release, I Had a Different Boyfriend"
– Also in South Korea, "Suzume" was a blockbuster, with a total audience of roughly 5.4 million, and ranked highest ever for a Japanese movie. Is the fandom in South Korea similar to China?
Shinkai: I first visited South Korea when I made "The Place Promised in Our Early Days" (2004) and was invited to the Seoul Comics and Animation Festival. There were also fans then, who seemed to have come in contact with my works through the internet.
What's impressive in China and South Korea is that there are many who say things like, "I saw 'Your Name' during elementary school, 'Weathering with You' in junior-high, and now in high school, I saw 'Suzume,' or "For each release, I had a different boyfriend." Each movie is linked with a stage in their teens—elementary school, junior-high, high school, and university, like an event occurring every three years. In both countries, many fans tell me, "I saw 'Your Name' when I was xx years old, and now I'm a high schooler," or "I'm in college now."
– You must really feel honored as a director to have fans view your work as susceptible adolescents and continue to follow your releases.
Shinkai: That's right. But they must have lots of other movies like that. I myself grew up waiting for Hayao Miyazaki's new releases. I waited years for the original manga series of the "Nausicaä of the Valley of the Wind" to come out. In between, I watched titles like "Mobile Suit Gundam." So, I appreciate the fans treating my new release like a festival, similar to the situation in my younger days. And I guess this is because I continued to create movies.
As for the way to present the movie, our company (CoMix Wave Films Inc.) had this policy, that the foreign market for anime is sure to grow, so instead of suddenly launching a big promotion, we will start by a sincere approach to the fans. It wasn't me but the company's president (Noritaka) Kawaguchi and the overseas department personnel who made this decision, and it turned out to be good.
Viewer's Take on the Theme "Great East Japan Earthquake"
– The major theme in "Suzume" is the Great East Japan Earthquake. What was the Chinese and South Korean viewer's take on this?
Shinkai: In every country, when I make an on-stage speech after the screening, I talk about various things to the foreign audience. So, I said the movie is based on the Great East Japan Earthquake that actually occurred in 2011, and with a quake and tsunami hitting the Tohoku Region, many people had to leave their homes, and there are really lots of people like Suzume. And the moment the audience hears this, I can tell they are all gasping, like, "Really!?"
Then, when I go on and say, "I included a scene with a ship stranded on top of a building, because ……" they all listen intently. I then ask, "Is there anyone who remembers the Great East Japan Earthquake?" and in every country, only about a third of the audience can recall the disaster. Some of them may read articles and reviews after seeing the movie and learn about the earthquake and do some deeper research. But I feel most people enjoy "Suzume" as pure entertainment first, regardless of the historical fact.
– In Japan too, the young audience may have a vague notion about the Great East Japan Earthquake.
Shinkai: Most of the teens in Japan now don't have any memory of the disaster. I guess the young generation in Japan watched the movie and also thought, "Oh, so this thing happened in Japan." I have a sense that "Suzume" was popular among the young generation in every country, but in Japan, I also felt it failed to reach the older generation. I believe many of the generation that remember the quake thought they didn't want to watch or recall the memory of it.
Why Japanese Anime Is Popular in Asia
– It was a blockbuster in China and South Korea. Do you think there is an environment in Asia for embracing Japanese anime in the first place?
Shinkai: It's just that they are familiar with Japanese anime. For example, people would watch "Doraemon" without taking note of what country it's from. Both Chinese and South Korean anime fans grew up watching Japanese children's anime. So, I guess original anime movies like mine, Studio Ghibli titles, and "Slam Dunk" and other IP (intellectual property) stuff from Weekly Shonen Jump are along that line.
Currently, the number one all-time box-office hit for Japanese anime in South Korea and China is "Suzume" followed by "The First Slam Dunk." I think if someone else made "Suzume" instead of me, or someone else directed "The First Slam Dunk" instead of Takehiko Inoue, it wouldn't have been such a hit.
– You mean the accumulation of creative activities led to the mega-hits?
Shinkai: The content is of course important, but I feel that things like, "This is a work by that director," or "This is based on the manga I've been reading all along" are really important. In Asia, there's the accumulation of what I and the great forerunners have been steadily doing, sowing seeds. And now the flowers have bloomed.
For example, Jump IP productions have been broadcast many times as TV anime, tens of millions of copies of the manga have been read, then it becomes an anime movie, and everyone sees it. Whether it's "Jujutsu Kaisen" or "One Piece" or "Dragon Ball," it's all like that. So, it's accumulation. Japan has been steadily doing that in Asia.
However, in Europe and the U.S., the accumulation is much less compared to Asia. I believe this is the reason Japanese anime is less popular in these regions. Yet, it is surely changing.
(Continues on #2 )
This is a translation of the Japanese article published on May 24, 2023 on Bunshun Online.