Young South Koreans Flock to Kyoto-like Theme Park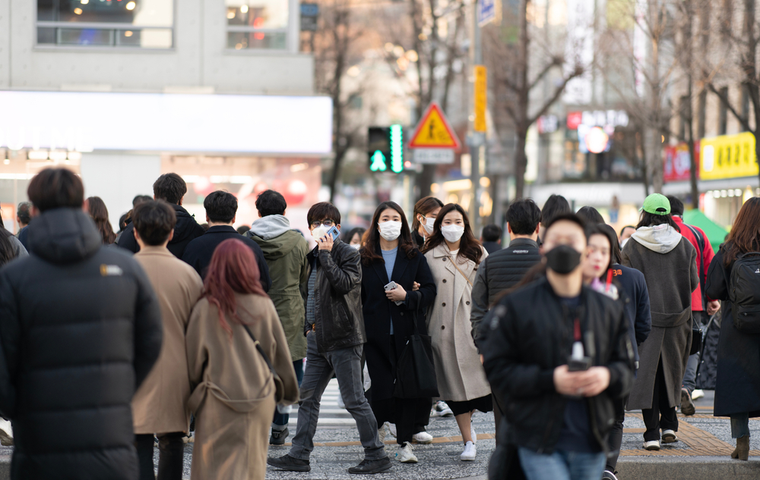 The South Korean government declared it will coexist with COVID-19 on November 1, last year. With the vaccination rate exceeding 70 percent, it announced a policy of living with the coronavirus and a gradual easing of quarantine restrictions.
Restaurants in Seoul were now permitted to stay open after 10:00 p.m., and stadiums became packed with spectators enjoying the Korean Series baseball games. However, due to the spikes in the number of cases, the government's policy to live with COVID was suspended from December 18. Still, on the weekend immediately after the quarantine restrictions were eased, popular destinations were overflowing with tourists.
Japan Ranked Most Preferred Country to Visit Post-Pandemic
On the other hand, there is still no prospect of easy travel abroad and many are getting frustrated.
Korean youths who want to visit Japan seem especially unhappy.
There are many posts in travel-related communities on the internet asking when one can travel to Japan, while Instagrammers in their 20s and 30s are posting photos of memories of their trips to their neighboring country.
According to a survey by the Korean travel magazine and Japan's Ministry of Land, Infrastructure, Transport and Tourism released in 2020, Japan ranked first in the "preferred tourist destinations after the pandemic" among South Koreans.
In response, airlines sold products aimed at young people who want to enjoy sightseeing in Japan. Asiana Airlines, T'way Air, and Air Seoul, among others, have started operating non-stop sightseeing flights to Japan.
For example, a flight costing around 100,000 KRW, departs from Incheon International Airport or Gimpo Airport, circles the sky above the region of Kyushu, and then returns to the departing point. Airlines say it is flooded with inquiries regarding these non-landing airline tickets.
"Are You Still Being Used by Moon Jae-in?"
In July 2019, when the Japanese government announced that it would strengthen export controls to South Korea, boycotts of Japanese products spread throughout South Korea.
The approval rating of President Moon Jae-in increased simultaneously with the expansion of the "No Japan" movement. The ruling party and the media further inflamed the movement and people avoided tourism to Japan. Back then, some airline tickets to Japan went lower than 100,000 KRW round trip, but few Koreans took advantage of them. But now, young people in South Korea pay the same amount or more for "non-landing" flights just to look over Japan from the sky.
The younger generations who want to enjoy their freedom have been forced to participate in boycotts and have been subjected to strict restrictions due to the ongoing pandemic. After experiencing double restraints, they no longer seem interested in the "No Japan" movement, which had supported politicians' approval ratings.

SNS posts that incite the boycott of Japanese products are now rare, and the occasional posts that express "No Japan" sentiment are met with comments like, "are you still being used by Moon Jae-in?"

Young people in South Korea are now freely saying "Yes Japan" and are searching for restaurants and sightseeing spots where they can enjoy the atmosphere of Japan.
Sukiyaki Restaurant Crowded With Young People
In fact, if you search for Japanese restaurants on Instagram, you will find countless photos and videos of Japanese restaurants in Seoul and other parts of Korea. The communities of South Korea's major portal site Naver also provide a lot of information about Japanese restaurants in South Korea.
Immediately after the government announced a plan to "live with Covid," I visited a sukiyaki restaurant called Ilsangjeong-Won, next to the large shopping complex Starfield COEX Mall, which many young people had posted about on Instagram. Course meals cost around 20,000 KRW, and other menu items are not cheap either, but the place was packed with people in their 20s and 30s.
The shop is popular for its "cotton candy sukiyaki," which pours sauce over cotton candy on top of meat and vegetables. It was a hit in 2018 in Japan and has made its way to South Korea. The customers were busy taking photos before mixing their eggs for their sukiyaki, perhaps reminiscing about the time they visited Japan. No one had to worry about anyone rebuking them for doing so.

A New Japan Attraction
The newly opened tourist spot Nijimori Studio in Dongducheon, Gyeonggi-do, about an hour and a half drive up north of Seoul, is bustling with visitors. It became popular through SNS as a place where one can feel like they are in Japan.

Nijimori Studio was created as a studio for dramas and movies. Because filming in Japan for a historical drama would incur travel costs for the staff, the facility was constructed on the former site of a training ground for the U.S. military that had withdrawn from Dongducheon. The studio says it has reproduced the Edo period in Japan.
However, due to the pandemic, there were fewer movies and drama shoots and the operating company lost revenues. Moreover, the local economy of Dongducheon City, where the studio is located, has been suffering from a slow economy since the withdrawal of the U.S. military. In September of this year, the studio company seeking a new source of revenue and the local government looking to attract tourists had come together to open the theme park inspired by the cityscape of Kyoto.
The operating company of the park refrained from advertising due to concerns of anti-Japanese sentiment, but there were over 300 visitors over the weekend following the opening, and more and more visitors, particularly young people, flocked to the park every weekend.
The studio has a large pond, a dining room, and an inn. It says most of the equipment, from large furniture to small items such as teacups, was purchased from Japan.
Visitors Try Out Kimonos
The entrance fee to the park is 20,000 KRW. In comparison, entry to open sets for movies and dramas generally cost from 5,000 KRW to 10,000 KRW at most, and some sets have free admission. Even though the park is more expensive, when I visited on November 7, it was so crowded that there was not enough parking space, and visitors were taking photos with their cameras and smartphones in front of the entrance.
After passing through the entrance, marked by a torii gate, I noticed visitors wearing kimonos. The park rents out kimono or yukata, sandals, and other accessories for 30,000 KRW a set. The rental service was so popular that sometimes visitors needed to wait more than an hour for them.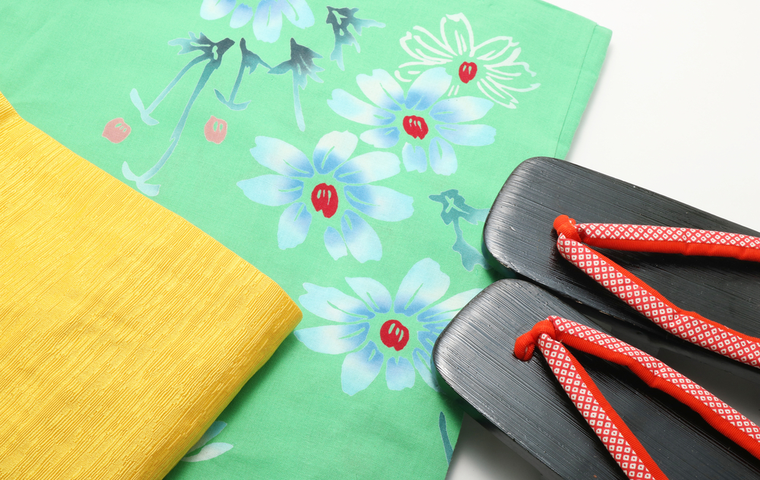 A Red Mailbox in Edo Period?
Inside the studio, there was a long queue at a restaurant that sold ramen and tempura rice bowls. A bowl of ramen, which in Seoul is sold for less than 8,000 KRW, costs 12,000 KRW.
The souvenirs sold at the shops were also things sold in Seoul, and they were over 50 percent more expensive than the prices at the high-end department stores in the capital, with some things even sold at double the price.
Although the studio said it was an image of the Edo period, there is a red mailbox, and Buddhist offering bowls misplaced on a Shinto altar. A cat and a mouse figurine decorated a small pretend shrine modeled after an Inari shrine.
Unfortunately, I couldn't enter the ryokan inn as only guests can. The price ran from 500,000 KRW to 800,000 KRW per night.
Will We See a Revival of Travel to Japan?
For many young Koreans, Japan is not an enemy country, but a country they miss traveling to, and a country they would like to visit after the pandemic.
However, with less than half a year left in President Moon Jae-in's term in office, and with presidential candidates for the leftist ruling party and the conservative opposition party lined up, the ruling party is sticking to the "No Japan" movement.
Candidate Lee Jae-Myung, who has decided to run for the presidential election from the ruling Democratic Party of Korea, expressed opposition to the military alliance between Japan, the United States, and South Korea during a debate in Seoul on November 10.
"Including Japan in a military alliance with the U.S. is an issue that should be carefully considered," he cautioned while questioning if Japan is a friendly state that can be trusted, bringing up the territorial dispute of Dokdo (Japanese name: Takeshima).
Experts point out that if Lee Jae-Myung, who has shown a hostile attitude toward Japan, becomes president, it will create a new wave of the "No Japan" movement. It seems that the voices of young people who openly declare that they want to buy Japanese products and enjoy sightseeing in Japan are not reaching these politicians.
This article is a translation of the Japanese original published in Bunshun Online on December 19, 2021.