How Japanese Rugby Overcame Adversities and Became "One Team"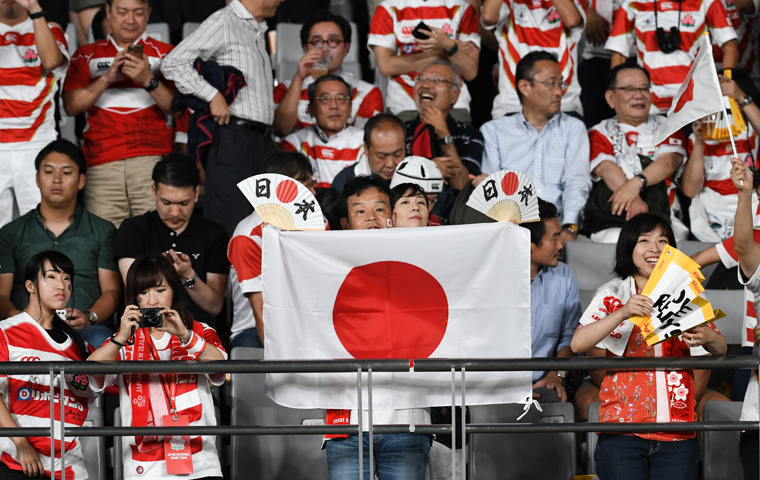 At the 2019 World Cup, Japanese Rugby succeeded in both building audiences and national team performance. Aiming for further development toward the 2023 World Cup, the Japan Rugby Football Union (JRFU) launched League One as the domestic league in 2022. In June of the same year, I was appointed as the president of the JRFU.
For the 1999 World Cup held 23 years ago, I was the forwards coach and Seiji Hirao was the national team head coach. At the time, other countries were professionalizing rugby, while it was still an amateur sport in Japan. With very few domestic or international matches, Team Japan was in no state to compete on the world stage.
Revamping Japanese Rugby to Face the World
To provide the environment for boosting performance, the top league was created, which improved the level of domestic matches. By inviting head coaches Eddie Jones and Jamie Joseph, who had experience in both Japan and abroad, Team Japan showed remarkable progress at the 2015 and 2019 World Cups.
For the 1999 World Cup, Hirao and I selected New Zealand-born Andrew McCormick as the captain and former All Blacks Jamie Joseph as the head coach of the national team. Back then, some criticized, "How many foreigners are you putting in Team Japan?" But 20 years later, at the 2019 World Cup, with even more foreign-born players, many fans have accepted the team as a symbol of diversity, and the phrase "One Team" became a buzzword. I believe this also shows the change in Japanese society.
The Two Goals of the Japan Rugby Football Union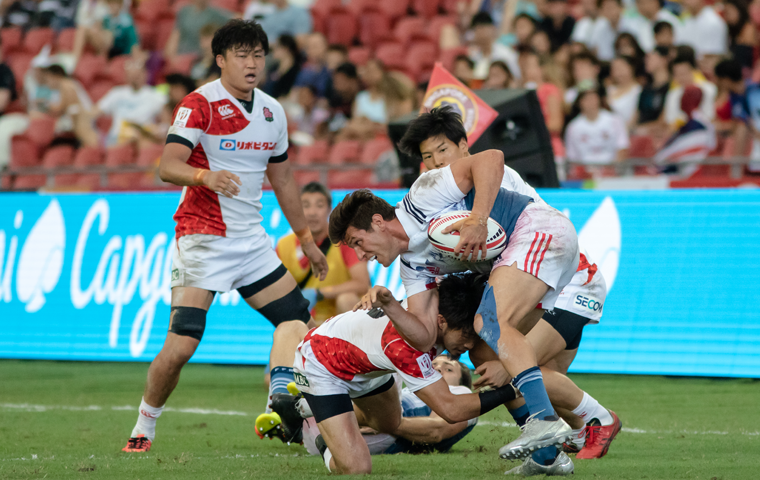 In my workplace too, it is normal for employees with different skin color and native language to work side by side. I guess the team was accepted as Japan's future role model—people with various backgrounds creating One Team and working together towards the goal.
The JRFU aims to bring the Rugby World Cup back to Japan in the next 20 years, and also win the championship. We also aim for high world rankings in the women's fifteens and men's and women's sevens, and hope to host international matches. We need investments for that. Camps, tours, and trainings cost money.
Currently, the JRFU's budget is about seven billion yen. The Rugby Football Union of England, the world's most affluent, has about 35 billion yen. That is a prominent case, but New Zealand has about 15 billion yen. I believe Japan could reach this level. Besides the usual income from tickets and sponsors, we are also considering other businesses like video distribution.
Our Mission to Attain New Heights
To succeed in these measures, we need the support from the fans. At the 2019 World Cup, many fickle fans emerged. Since these fans have no stereotyped image, they were genuinely impressed by watching rugby, and shared their delight on social media. Going forward, our mission is to have more fickle fans watch and be moved by the games and expand their circles.
To that end, I am committed to offer not only my rugby experience but also my whole business expertise. At Suntory, where I work, I have cultivated new markets for the Premium Malt's brand, and currently serve as the Managing Executive Officer of Suntory Holdings. I believe my business experience was the reason I was assigned as the JRFU's president.
More Repeat Fans Through Word of Mouth
In the past, Suntory had devised various measures for commercials, advertising, and sales, but struggled to penetrate the market dominated by preceding brands. The only way to break through this situation was the straightforward approach—make great tasting beer and have people try it.
Suntory employees began by expanding the fan base, visiting each bar or restaurant in Ginza, saying, "Just for a month, could you have your clientele try our product?" One of their customers, who tasted and liked our beer, went around recommending it to other people. It's the same with rugby. Have them watch a great match, and the impressed fan will want to come again. This will create fickle fans, then there will be more repeat audiences.
Brave Blossoms Players Become Object of Admiration
To impress the fans visiting the stadium, both the national team and the League One must continue to play at high levels. With fewer children in Japan and less people taking up sports, the number of rugby players and high school rugby teams are declining. But since the 2019 World Cup, more elementary school children are taking rugby lessons.
Since the World Cup, the Brave Blossoms players have become an object of admiration, which has a great impact. Also, the parents especially seem to find it appealing that if their children are good at rugby, they can enter famous universities and work for prestigious companies.
Eddie Jones: "Never Lose This Culture"
In rugby, it is not only the star players with superior physical ability that shine. We also need players who diligently get low-profile jobs done, and they can play an active role in society. I believe the hybrid environment with a mixture of professional and corporate players is an advantage for Japanese rugby. This corporate sports culture has also gained global praise and is one of the reasons talented players want to study in Japan. Eddie Jones says, "Never lose this culture." Of course, some teams can be all pro. We would like to see diversity there too.
I'm now 60, the same age as the League One Chairman Genichi Tamatsuka. We were both forwards, I at Doshisha University and he at Keio University, and we clashed in our senior year at the All-Japan University Rugby Championship final. And Seiji Hirao, who unfortunately passed away with cancer in 2016, was also our contemporary.
Had he been alive, Hirao would have been the JRFU president by now. In the past, the post had mostly been an honorary one. But in this time of change, it is now entrusted to us, the active generation. As Hirao always used to say, we would like to be bold and swift in our reform.
(Interview and composition by Nobuhiko Ohtomo)
This is a translation of the Japanese article published on Bunshun Online on January 8, 2023.