A Decade-Long Wooing by Aston Martin CEO Whitmarsh Brings Honda Back to F1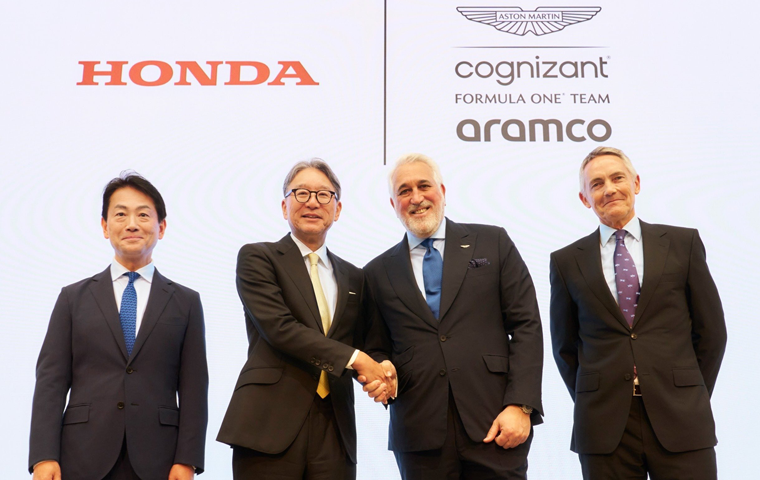 On May 24, Honda announced its return to the F1 World Championship from the 2026 season through a power unit (PU) supplier agreement with Aston Martin, based on new engine regulations.
The press conference venue, Honda headquarters in Aoyama, Tokyo, evoked a special feeling for Martin Whitmarsh, the Group CEO of Aston Martin Performance Technologies.
As McLaren team principal, he came here 10 years ago in May 2013 to sign the exclusive PU supplier partnership with Honda, which was returning to F1 in 2015.
The decision surprised many, because McLaren was running on Mercedes engines at the time, with the partnership reaping many titles.
Yet, Whitmarsh chose Honda. Instead of an immediate success, he was after a great accomplishment based on a long-term strategy.
Remorse over Split with Honda
The "works" partnership is one reason McLaren had been successful with Mercedes engines since 1995. However, the relationship shifted in 2010, when Mercedes created its own team and McLaren had to switch to a "customer" deal with the engine supplier.
To excel in motorsport, it is crucial to have an engine designed for the chassis. McLaren's performance gradually fell since it began using customer engines. The team had a tough 2013 season with zero podium finish for the first time in 33 years since 1980. Moreover, a new rule introduced in 2014 required the use of hybrid power called the PU, instead of the previous engine.
To not only break out from the slump, but go for the championships again, McLaren needed a works partnership for PU supply instead of a customer deal. To that end, Whitmarsh was braced for some hard knocks.
However, in 2014, McLaren's founder, Ron Dennis, was reappointed as the team CEO. Whitmarsh left before the team joined F1 as McLaren Honda.
In fact, Dennis was the one who was against McLaren partnering with Honda till the very end. Given this situation, we can easily imagine that PU performance was not the only reason Honda failed to build a good relationship with McLaren after Whitmarsh's departure.
The McLaren-Honda partnership only lasted three years and ended in 2017. Whitmarsh regretted this more than anyone else.
"When you look back at winning engines in F1, they've generally been achieved by refining convention, not by huge innovation. And usually when you are either manufacturers or people trying to innovate, it's a mess. I think you learn lessons, and steer it. Honda was slow at that. But Ron went into aggressive mode, and that's when people close down. Rather than manage them, he decided to smack them."
Honda's "Racing Culture" Worthy of Belief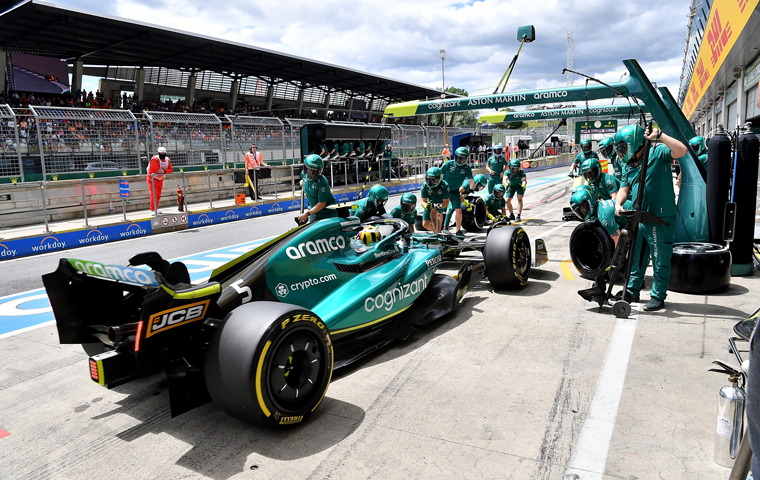 Whitmarsh, who had been with McLaren since 1989 during the team's golden age with the Honda engine, was well versed in the carmaker's corporate philosophy and the Japanese mindset.
Whitmarsh says that Honda had a unique culture, and no other automaker had such a deeply rooted racing culture, apart from Ferrari. "Bear in mind the first time around, Mr. Honda was still alive. But they still have that racing culture in the team."
Since leaving McLaren in 2014 and even after his 2021 return to F1 with Aston Martin, Whitmarsh's affection for Honda never waned. So far, Aston Martin has been doing well this season, yet they are running on Mercedes customer PU. To beat the powerhouse Red Bull, they needed a works PU. The wish came to fruition.
At the very spot where he made an announcement a decade ago in 2013, Whitmarsh addressed the press.
"I was involved, in fact, signed that contract, but unfortunately I wasn't there when Honda entered Formula One with McLaren. I've had an ambition to work with Honda again and I'm so thrilled and very privileged to be here today; to be involved in this launch. I've always had great admiration for how Honda goes racing and therefore, it was definitely a target for me in the last few months to reacquaint ourselves with Honda."
Can they live up to Whitmarsh's expectations? Honda is under heavier pressure than a decade before.
This is a translation of the Japanese article published on May 26, 2023 on the Number Web.